Adler Planetarium lays off 15 employees, says visitors won't notice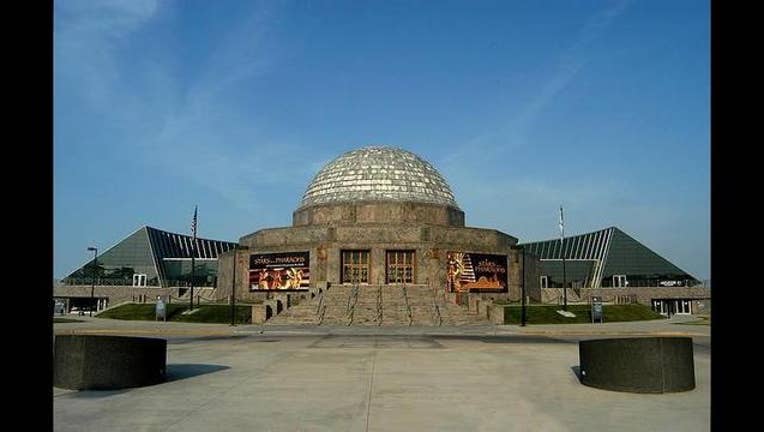 The Adler Planetarium has eliminated 15 full-time workers, but the loss of about 8 percent of the workforce will not affect the experience for visitors of the lakefront museum, officials say.
The layoffs went into effect on Wednesday, according to a statement from Michelle Larson, Adler president and CEO.
"Any staff reduction is difficult, but this was an effort to optimize our staffing and business model to best serve the Chicagoland community and our visitors, and ensure a great museum experience for years to come," Larson's statement said.
Mark Lapides, vice president of Business & Market Development for the planetarium, would not list the specific positions being eliminated "out of respect for the employees that were affected."
He said total employment at the planetarium is around 200, though "it does change frequently."
The layoffs were made at a time when the museum is seeing increased attendance and revenues, Larson said. "The Adler is seeing strong year-over-year attendance and revenue growth this fiscal year," her statement said.
But Lapides said the museum has been running at a deficit for years, and is trying to turn that around.
"The reason we had to make a cut is we need to match our revenue to our expenses," he said. "For many years, the Adler had an operational deficit that was covered either by a big fundraising campaign or withdrawals from our investment fund. Dr. Larson is committed to operating in a responsible manner so that the Adler is here for generations."
Government funding cuts have not played a role, he said.
"We do receive state and federal funds. Of course, the level of state and federal support fluctuates from year to year, but there were no specific or significant cuts to governmental support that brought this on."
The planetarium averages about 500,000 visitors per year, and their experience will not be affected by the layoffs, Lapides said.
"There won't be any impact on the visitor experience. None of the floor staff, including facilitators, hosts, cashiers, were affected," he said.
Larson agreed, saying, "Notwithstanding this staffing reduction, the Adler is seeing success in a number of areas and we will continue to invest in strategic programs and positions that enable us to meet the needs of our visitors."
Those include a new exhibit, Mission Moon, opening in mid-April; and a celebration of the museum's 85th anniversary with a "Summer of Science" this June, she said.
"We are parting ways with very talented people and sincerely appreciate the many contributions they have made," Larson's statement said.