Appeals court upholds Rod Blagojevich's 14-year prison sentence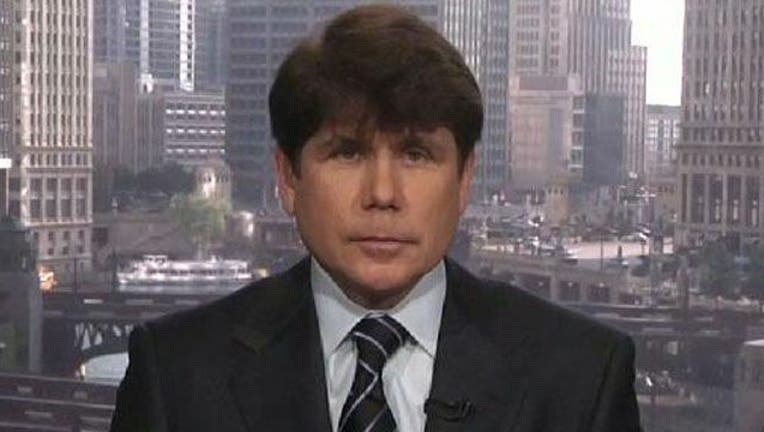 article
SUN-TIMES MEDIA WIRE - Things looked bad for Rod Blagojevich from the start this week.
Before a word was even uttered in a courtroom, it was announced that his appeal would be heard by the same three justices who said in July 2015 "it is not possible to call 168 months unlawfully high for Blagojevich's crimes."
And now, in a stunningly swift decision, those three judges have affirmed the 14-year prison sentence that Blagojevich was handed last summer by U.S. District Judge James Zagel, the Chicago Sun-Times is reporting. It took the judges only three days after hearing arguments to reach their decision. Last time around, it took the same panel nearly two years to give their answer.
Friday's six-page ruling rejects arguments that Blagojevich, 60, should have gotten a break from Zagel last summer in part because of glowing letters from more than 100 fellow inmates who profess that Blagojevich is a changed man.
"Blagojevich's treatment of fellow inmates may show that outside of office he is an admirable person, but the court was entitled to impose punishment that reflects how Blagojevich behaved when he had a different menu of opportunities and to deter those who hold office today," U.S. Appellate Judge Frank Easterbrook wrote.
Leonard Goodman, Blagojevich's attorney, could not immediately be reached for comment. After arguments Tuesday, Goodman said "it's very hard to tell" which way the judges were leaning. And he insisted that the government prosecuted Blagojevich "for something that wasn't a crime" — political dealmaking — and he said "the government wants him to apologize for crimes that he didn't commit."
Blagojevich is not due to get out of prison until May 2024.
The same panel of judges overturned five of Blagojevich's original 18 criminal convictions in July 2015, triggering a resentencing hearing before Zagel last August. Blagojevich appeared via teleconference, and his daughters sobbed in the front row of Zagel's courtroom as the judge dashed any hope of an early release for the imprisoned Democrat, handing him the same sentence he had been handed in 2011.
Meanwhile, Blagojevich tried to take his case to the U.S. Supreme Court, but the high court refused to hear from him early last year. Friday's opinion may set Blagojevich up to make another pitch.
If the Supreme Court refuses to hear from him the second time around, his only hope for freedom may be a pending commutation petition before President Donald Trump. The two men met on the set of Trump's TV show, "Celebrity Apprentice." Before Blagojevich's original sentencing in 2011, Trump said Blagojevich's conviction sounded like "just a lot of political stuff . . . more than pure corruption."