Arctic blast headed for Chicago with snowy one-two punch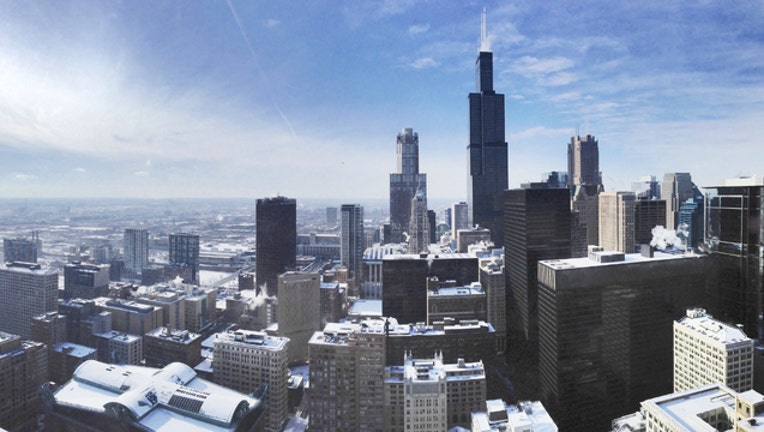 article
CHICAGO (FOX 32 NEWS) - Not since the year 2000 has Chicago seen such cold and snow in December. That month the average temperature was 16 degrees, the 2nd coldest on record behind December 1983.  We also saw 30.9" of snow at O'Hare Airport making it the 3rd snowiest December there and the snowiest on record for Midway Airport.
The remainder of this week a pocket of pure arctic air rotates across Chicago and we will hover in the teens for daytime highs with overnight lows below zero. It is early in the winter season for such frigid conditions in Chicago and somewhat reminiscent of the Polar Vortex outbreaks we saw several winters ago in the month of January. By the way, winter doesn't officially begin until next week on December 21st.
Wednesday night and Thursday will be the coldest times over the next 6 days with overnight lows from -1in the city to -12 in the Fox River Valley and daytime highs between 5-10 degrees. Wind Chills will dip to near -20 at times.
Sunday will also be dangerously cold with highs in the single digits.
The only exception to the deep freeze is Friday night and Saturday when temperatures will rise near the freezing mark ahead of a large winter storm that crosses our area Friday and Saturday.
Depending on the final storm track we could see a variety of winter weather beginning with snow Friday afternoon and evening changing to sleet or freezing rain overnight and early Saturday before changing back to all snow Saturday. The forecast models show a snow total range of 6-12" west, NW and north of the city with 3-6" SW and south of the city and into NW Indiana. These totals will adjust before Friday, so stay tuned for updates.
Chicago has already seen nearly 15" of snow this month which is almost twice the average of 8.5" for December and nearly half of the 36.7" we average for the entire season.
Cover all exposed skin because frostbite can occur in as little as 20-30 minutes and don't forget to keep pets in a warm place with fresh water. None of us are accustomed to this type of dangerous cold weather.