Aréanah Preston funeral: Arrangements set for fallen Chicago police officer
CHICAGO - Chicago police have announced funeral arrangements for Officer Aréanah Preston, who was fatally shot by a group of teenagers while returning home from work on the South Side.
Visitation will be held from 3 p.m. to 8 p.m. Tuesday at Blake-Lamb Funeral Home in Oak Lawn, police said. Her funeral will take place at 10 a.m. Wednesday at Trinity United Church of Christ on the South Side.
Preston was on her way home from work on May 6 when the four teenagers passed her in a sedan, circled back and approached as she stood in front of her house in the 8100 block of South Blackstone Avenue, according to prosecutors.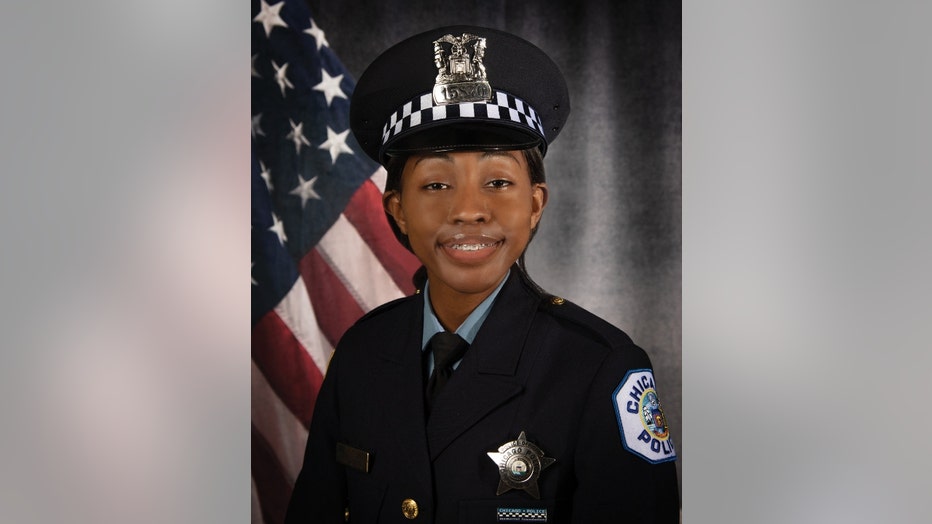 Officer Aréanah Preston (Chicago Police Department)
The teens had robbed five people and had stolen a car before they encountered Preston.
Video from a private surveillance camera shows three of the teens leaving the car and running toward Preston, prosecutors said. Muzzle flashes can be seen from where the teens were standing and from where Preston was.
Joseph Brooks, 18, told detectives he shot Preston when he saw her reaching for her gun, according to prosecutors.
SUBSCRIBE TO FOX 32 ON YOUTUBE
Preston was hit at least twice and also grazed by a bullet. The teenagers grabbed her gun and fled, leaving her lying on the ground, still in uniform, prosecutors said.
Brooks, Jakwon Buchanan, 18, Trevell Breeland, 19, and Jaylen Frazier, 16, were each charged with first-degree murder. They have all been ordered held without bond.