Armed robber holds up Plainfield 7-Eleven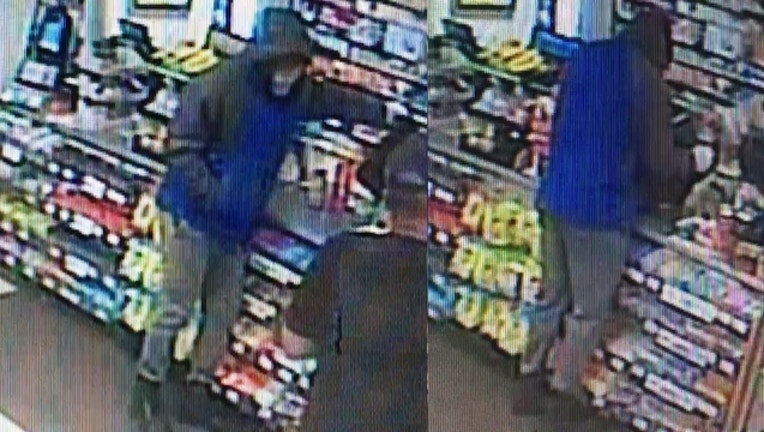 SUN TIMES MEDIA WIRE - A person implying that he had a gun robbed a 7-Eleven store Wednesday evening in southwest suburban Plainfield.
About 6 p.m., the male suspect entered the store at 14807 S. Route 59 in Plainfield, walked up to the counter, implied he had a weapon and told an employee to give him the money from the register, according to a statement from Plainfield police. The employee then put the money into a black cloth bag that the robber had brought with him.
The suspect ran away southbound toward Main Street, police said. Officers and a police dog searched the area but were not able to find him.
The suspect was described as a male standing between 5-foot-10 and 6-foot-1 and weighing about 180 pounds, police said. He was wearing a dark blue jacket with a hood, white gloved, gray sweatpants, black boots and a dark-colored face mask.
There were customers inside the store at the time of the robbery, but no one was injured, police said.
Anyone with information about the robbery is asked to call Det. Sgt. Kevin McQuaid at (815) 267-7209.