Aurora man, 16-year-old boy charged with illegally possessing guns while at Fox Valley Mall
AURORA, Ill. - An 18-year-old man and 16-year-old boy were arrested and charged for allegedly having guns in their possession illegally while at the Fox Valley Mall in Aurora.
On Monday, Aurora police responded to the mall for a report of two individuals who were in possession of firearms.
When officers arrived at the scene, they located the suspects who then ran from police.
Police say as 18-year-old Alim Hartline ran away, he allegedly dropped a fully loaded Taurus 9 mm with one bullet in the chamber and a defaced serial number.
He eventually was caught and arrested.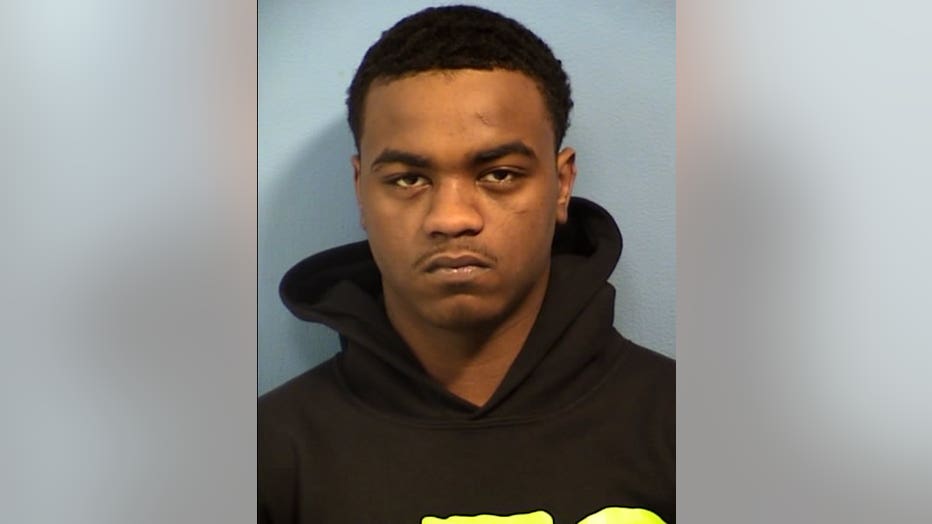 Alim Hartline | DuPage County States Attorneys Office
A short time later, police located the juvenile suspect hiding in a nearby port-o-potty. About 50 yards away from where the 16-year-old was taken into custody, officers found a fully loaded Glock 23, 40 caliber weapon with one bullet in the chamber.
SUBSCRIBE TO FOX 32 CHICAGO ON YOUTUBE
"Neither of the two individuals charged in this case are legally allowed to own a weapon, let alone carry one on their person in public," DuPage County State's Attorney Robert Berlin said.
"I commend the Aurora Police Department not only for their quick identification and apprehension of the defendants in this case, but also for their ongoing efforts in keeping guns out of the hands of those who are not legally allowed to possess them."
Hartline's bond was set at $80,000. He's next due in court on April 10.
The juvenile was released to the custody of his parents on home detention. His next court appearance is April 3.