Aurora man found guilty of fatally shooting 32-year-old man in backyard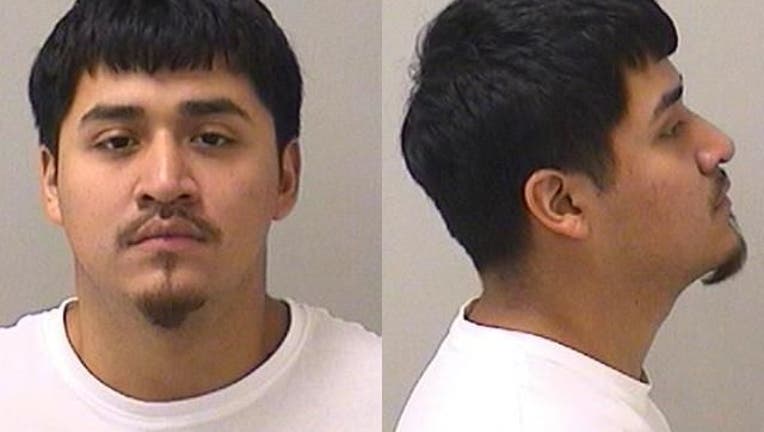 article
AURORA, Ill. - An Aurora man has been found guilty of fatally shooting a man in the backyard of a residence in 2021.
A jury found 25-year-old Daniel Aguirre guilty of first-degree murder. Additionally, the jury found that Aguirre personally fired the gun that killed the victim.
Shortly before 5 p.m. on Jan. 15, 2021, a vehicle driven by co-defendant Ivan Valles stopped in the 300 block of South Himan Street in Aurora.
Aguirre then exited the front passenger door, ran through a yard to the back of a residence in the 300 block of South Spencer Street and fired multiple shots at 32-year-old Fernando Carapia, who was in the backyard.
Carapia was struck multiple times and died at the scene.
SUBSCRIBE TO FOX 32 ON YOUTUBE
Aguirre returned to the vehicle and fled the scene.
Authorities believe the murder was gang motivated and that Carapia was not the intended target and was not a gang member.
"The murder of Fernando Carapia was most likely the result of senseless gang bravado. To say Fernando was in the wrong place at the wrong time minimizes the absurdity of the violent gang activity that continues to plague the city of Aurora and its residents," said Kane County State's Attorney Jamie Mosser. 
Aguirre's next court appearance is scheduled for June 14. He faces a sentence of between 45 years and life imprisonment in the Illinois Department of Corrections. The sentence includes a mandatory 25-year enhancement because Aguirre fired the gun that killed Carapia. 
He remains in custody at the Kane County Jail, where he has been held in lieu of $1 million bail since his arrest. His bond was revoked upon conviction.