Aurora man sentenced to 38 years in prison for fatal 2005 gang beating
AURORA, Ill. - An Aurora man was sentenced to 38 years in prison Friday for his part in a fatal gang beating in 2005.
Quinton Moore, 41, waived his right to a jury trial after he was convicted in March of three counts of first-degree murder in the 2005 beating death of 21-year-old George Caro of Aurora, according to state's attorney Jamie Mosser. Moore was the fifth man to be convicted in the murder.
"This closes the book on Quinton Moore's long criminal career, ensuring that Aurora will be safer than it was when he roamed the streets," Assistant State's Attorney Mark Stajdohar said in a statement.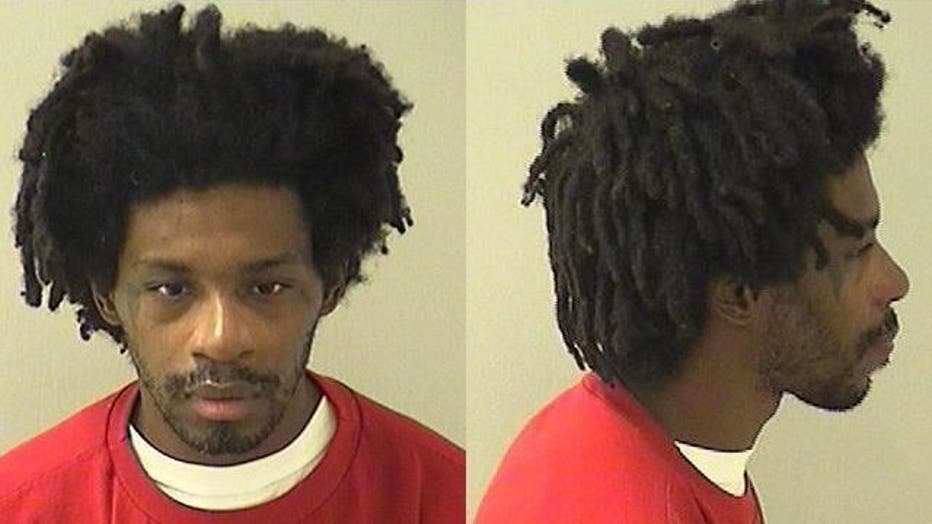 Quinton Moore | Kane County States Attorney
On the morning of Sept. 4, Moore and other members of an Aurora street gang attended a party in the 600 block of Lincoln Avenue when they ran into Caro, according to prosecutors.
The gang members questioned Caro's dedication to the gang and whether he had cooperated with police in a murder investigation, officials said.
Moore along with Juan Vargas, Max M. Aguilar, Ruben Hernandez and Roman Lucio then began to punch and kick Caro, beating him with a baseball bat, prosecutors said. They then took his shoes and shirt and left Caro to die.
SUBSCRIBE TO FOX 32 ON YOUTUBE
An autopsy revealed Caro sustained 22 injuries to his head and face and 16 more to his upper body and arms during the beating, and died from blunt force trauma.
Prosecutors said Moore must serve his full sentence, which will run consecutively to a 27-year prison sentence he is currently serving for an attempted murder conviction that took place in Nov. 2005.
Vargas, Aguilar, Hernandez and Lucio were each previously convicted and sentenced to prison for Caro's murder.
"It took a long time for everyone responsible for George Caro's murder to be held accountable, which means many of the individuals who helped bring him justice have moved on or retired. Their work is not forgotten," Stajdohar said.