Beware of plant that can cause blindness, Michigan health officials say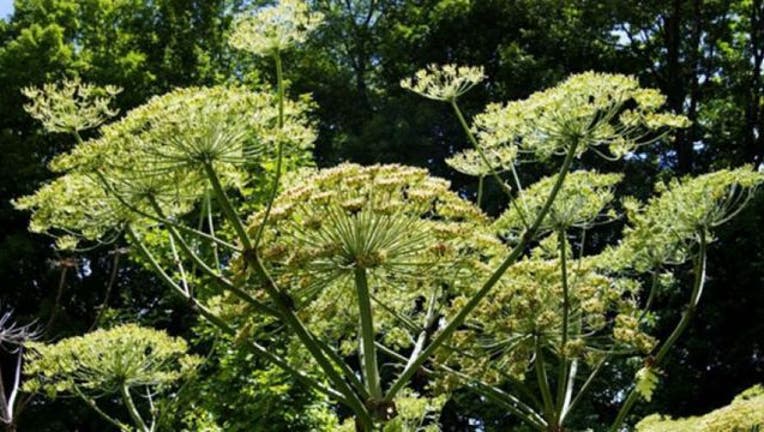 article
Health officials in Michigan have identified a dangerous plant that can cause painful bruises, burns and blindness, WWMT.com reported. Officials in Calhoun County, in southern Michigan, recently spotted the plant, called Giant Hogweed,  on the side of the road  and removed it.
Paul Makoski, environmental health director of Calhoun County, told the local news station that Giant Hogweed, which can grow up to 18 feet tall and is usually found mixed with other plants, isn't deadly but can cause discomfort. Giant Hogweed is photo-reactive, which means that in sunlight it begins to burn. When the plant touches human skin, it can cause small fluid-filled vesicles.
"Sometimes that can take 24 [to] 48 hours to develop," Makoski told WWMT.com. "But what happens is there's almost that possibility that they can develop into permanent purple of black scars on your skin." When the plant comes in contact with eyes, it can lead to loss of eyesight.
WWMT.com reported that the plant likes to grow at the edges of swamps and has large, distinctive white flowers on top.  It can be confused with harmless Queen Anne's Lace and Cow Parsnip. Queen Anne's Lace has a solid green stem and a small, red flower in the center of the plant, while Cow Parsnip has a solid green, ridged stem with white hairs.