Black History Month: New exhibit showcases life and death of Fred Hampton
CHICAGO - It has been more than half a century since the brutal assassination of chairman Fred Hampton, Sr. The Black Panther party leader was killed in a coordinated plot by Chicago police and the FBI.
As FOX 32 honors Black History Month, our Nate Rodgers takes a look at Hampton's legacy including some never seen photos from his time.
Fed up with police brutality, Black Panthers patrolled their neighborhoods heavily armed.
"This was a revolutionary organization fighting for minds and hearts of the people in theory and in practice," said Chairman Fred Hampton Jr.
In 1969, Chairman Fred Hampton and his fiancé Deborah Johnson were in their bed asleep when 19 officers raided their apartment, firing 99 bullets into the mattress.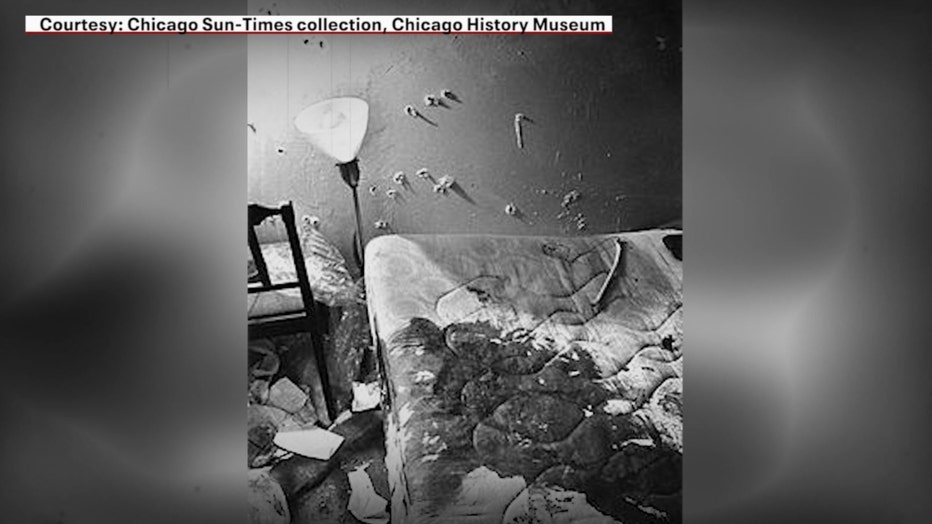 Johnson, who now goes by Akua Njeri, was 8 months pregnant and was forced to leave the room.
"She boldly heard the shots, the extra shots and then she heard the officer say something to the effect of 'he's good and dead now'," said Dr. Kim Dulaney of the DuSable Black History Museum.
Hampton was just 21-years-old.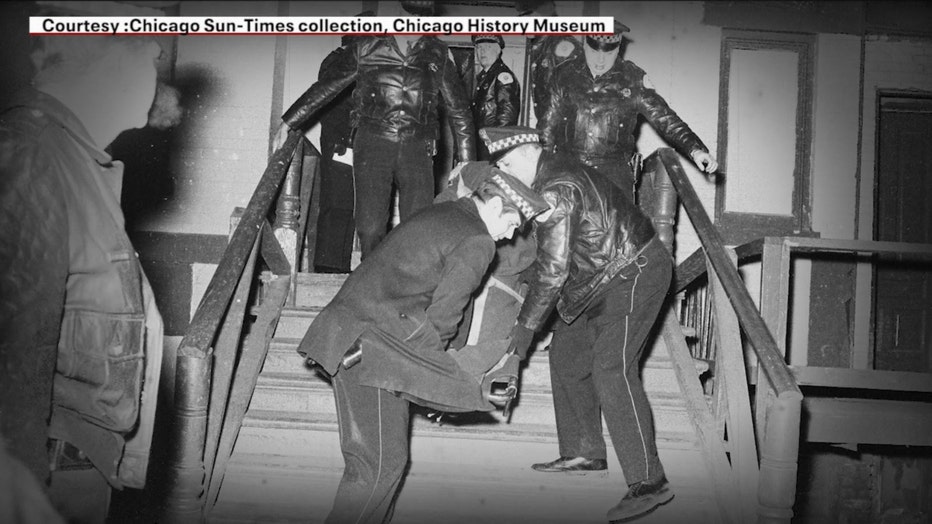 "A lot of people ask me how do you feel with seeing, hearing about your father being assassinated at 21 years of age. If that was the first image I was to see, it probably would have a different impact. I think it's imperative that people see the life of Chairman Fred," said Hampton Jr.
A servant of the people at age 19, Chairman Hampton fought for non-segregated swimming pools. The Panthers free breakfast program fed 3,500 hungry kids a week. They also organized free medical clinics for minorities unable to afford other means.
"This is my favorite picture right here of me, my arrest picture. When I was pregnant they had snatched me," Njeri said to Hampton Jr.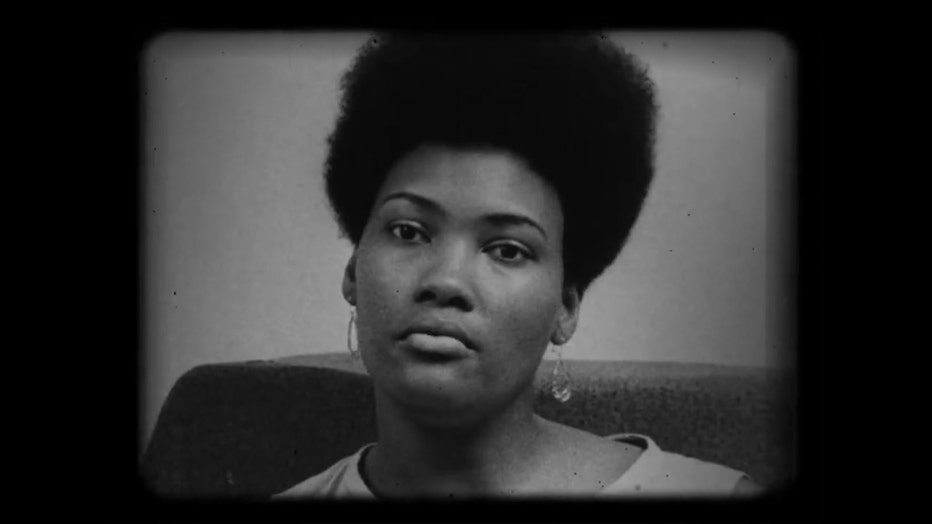 Later this year, DuSable Musuem will showcase never seen photos, including one of Njeri, taken at a public hearing about his assassination.
"This was at the People's Church. The Black Panther Party had convened an inquiry to see what occurred, and it was objective questions and people from all walks of life were able to come and hear what occurred December 4, 1969," Hampton Jr. said.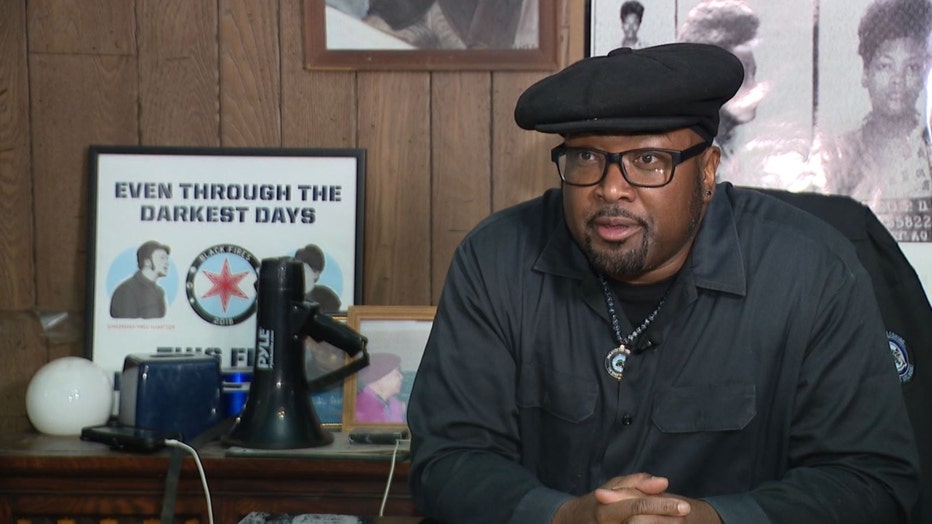 The Rainbow Coalition comprised of Black, white and Hispanic leaders under Chairman Hampton's tutelage.
"Chairman Fred was able to go out there as a realist, and again grapple and deal with the race and class contradiction," Hampton Jr. said.
A legacy like none other, the Hampton House, Chairman Hampton's Maywood childhood home, now a historical landmark distributing free clothes and food 24-7.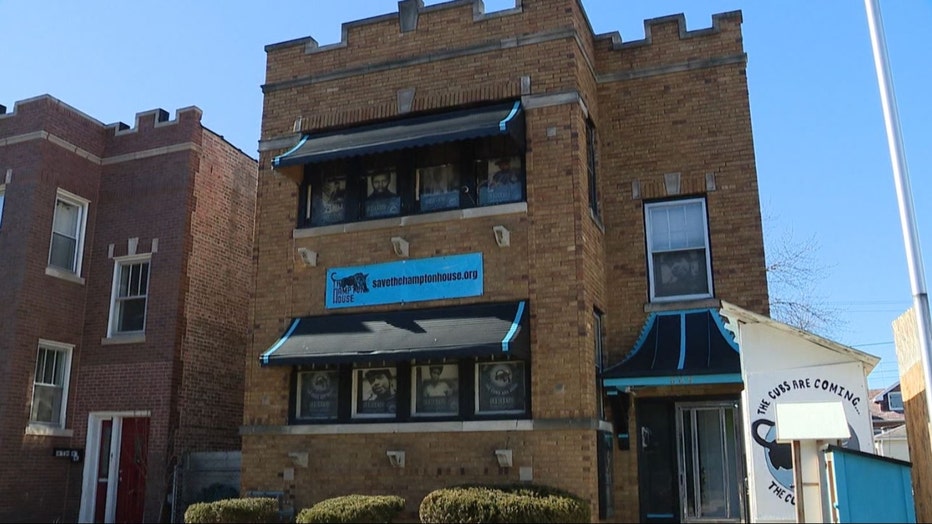 Inside Room 35 at Proviso East High School, the Chairman Fred Hampton Social Justice room for community meetings and student activities. Chairman Hampton was a 1966 graduate of the school
His passion and his death continue to inspire generations of leaders.
"He was brave he stood for power and change," one student said.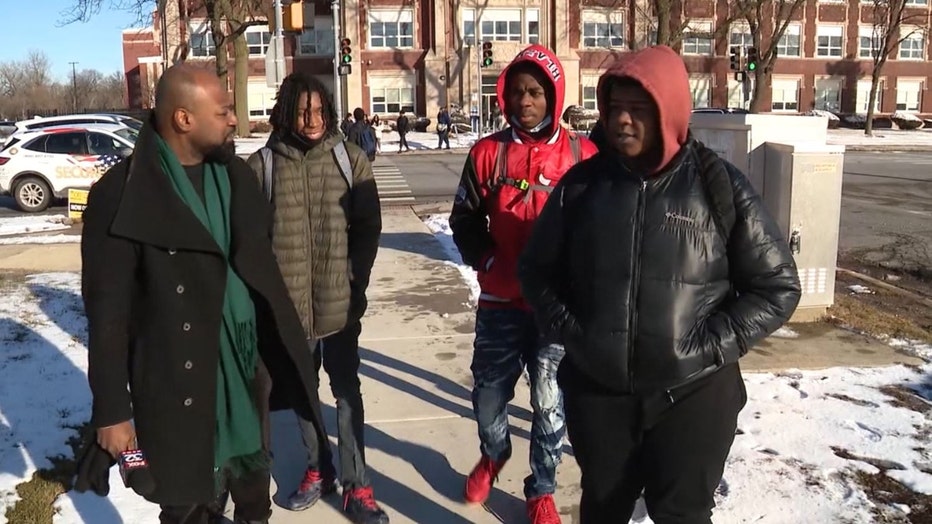 "Don't be scared to speak out and do the right thing if it's the right thing do it," another added.
Again, the DuSable Museum is expected to open the new exhibit showing never before seen photos of Chairman Hampton's life to the public later this year.