Blagojevich mops prison floors, maintains innocence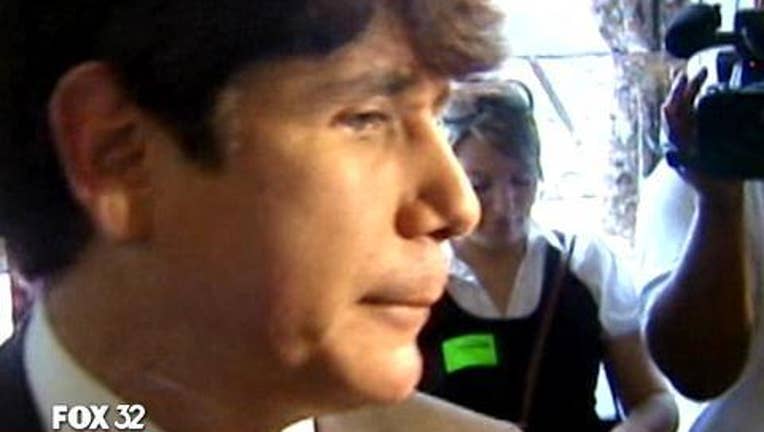 article
CHICAGO (AP) - More than five years into his 14-year sentence on corruption convictions, Rod Blagojevich, who once held the highest office in Illinois, finds himself on cleaning duty at a Colorado federal prison.
"I've been given the jurisdiction to sweep and mop two floors," he said in an interview with WMAQ-TV in Chicago from prison released Monday, along with an interview in Chicago magazine. "So my jurisdiction has shrunk from the fifth biggest state in America, to these two floors. But I don't care what anybody says, I believe in clean government, and I believe in clean floors."
Blagojevich still maintains his innocence and hopes to make another appeal to the U.S. Supreme Court. The 60-year-old reported to prison in 2012 after he was convicted on several counts, including for trying to sell former President Barack Obama's U.S. Senate seat.
The former governor is now housed in a lower-security section of the prison and said he spends time running on the prison track, working out in the weight room and reading. His fellow prisoners gave him a care package when he first arrived, he said.
"You walk in there on the first day and your heart's broken," he says. "You're in there and then they close the gates on you, and you're in prison. And you're yearning for your children and your wife and your home, and you're looking at 14 years."
Blagojevich sees his family on average three times a year.
"What sustains me during this very difficult long hard trial is the love I have for my children and my wife Patti," he said.
Blagojevich said he is optimistic about the future.
"Even if the world misunderstands you, criticizes you and say you're crazy, take a stand," he said. "Because you know what the truth is. And when you do it, my experience tells me, trust in God."
___
Information from: WMAQ-TV.