Bodies believed to be rappers missing from Detroit found in Highland Park
HIGHLAND PARK, Mich. (FOX 2) - Three bodies found in Highland Park on Thursday are believed to be rappers missing since a Detroit gig they were set to perform at was canceled nearly two weeks ago.
Armani Kelly, 38, Montoya Givens, 31, and Dante Wicker, 31, are rappers who were slated to perform at Lounge 31 on 7 Mile near Gratiot on Jan. 21. However, the event was canceled.
Police say three bodies found at an apartment complex at McNichols and Log Cabin in Highland Park appear to be the men. The bodies were found sometime Thursday afternoon, and police are still investigating.
A man claiming to be the brother of one of the victims told FOX 2 that the scheduled concert was "a set-up" with one of the performers the intended target. This is unverified by police.
Investigators say that Armani Kelly's vehicle was located in Warren and had been moved a few times before police found it.  A 15-year-old who had been driving it has been arrested by police, as the investigation continues. 
Warren police did say there was no blood inside the vehicle.
Police in Detroit, Warren, Melvindale, and Oscoda were all searching for the men.
Michigan State Police said it is at the scene.
"Forensic Scientists from the MSP Lab are currently making their way into the building and are beginning to gather evidence.," MSP tweeted. "The building is in very poor condition and rat invested which is slowing progress.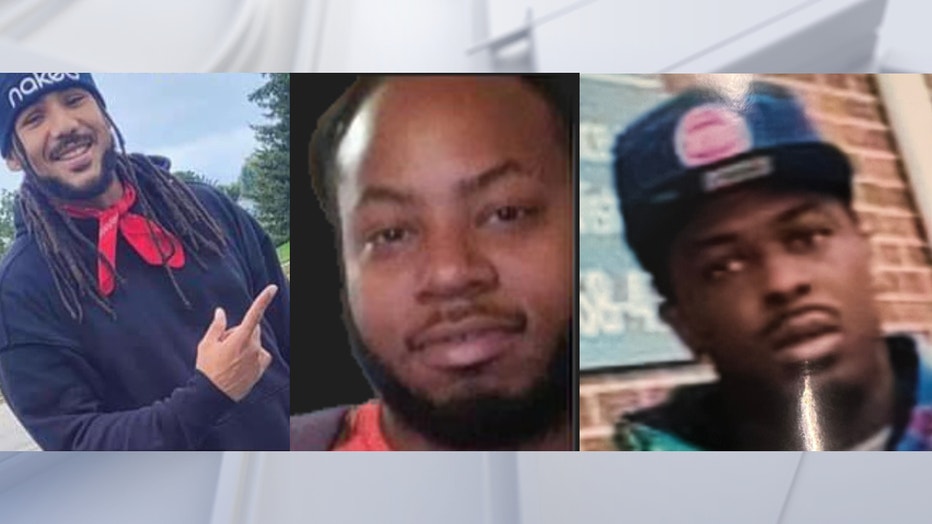 (From L to R) Armani Kelly, Dante Wicker, Montoya Givens
"Multiple victims were located in the building.  They have not been identified at this time."
Stay with FOX 2 Detroit for updates.