Boeing's new overhead bin will increase carry-on bag capacity by 50 percent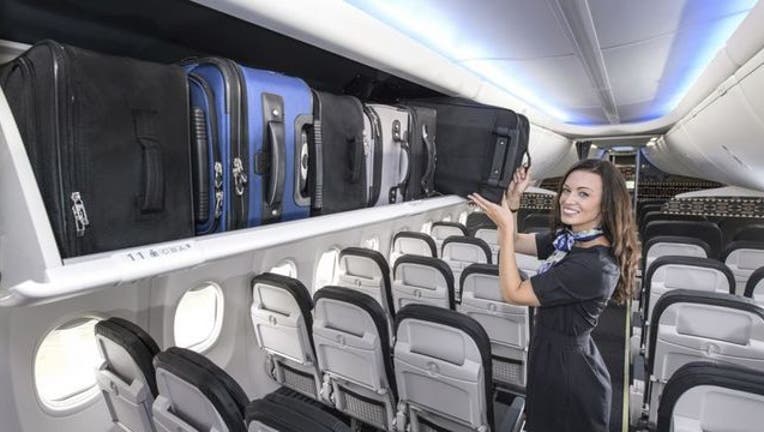 article
(FOX News) - Is the end of scrambling for overhead bin space near?
Boeing revealed new overhead bins on its Boeing 737s that will give passengers almost 50 percent more space for carry-on luggage.
Alaska Airlines is one of the first major airlines outfitted with Boeing's bigger and wider bins, it dubbed Space Bins, which will fit six bags instead of four. In order to do that, it's sacrificing about 2 inches of head space, says Boeing.
But the move could mean savings for passengers who spent $3.5 billion last year on fees to check their bags--and are trying to find ways around check bag fees, which average around $25 per bag.