Bond set for Cook County man who allegedly robbed victim of cell phone with a BB gun
DUPAGE COUNTY, Ill. - Bond was set at $200,000 Monday for a Cook County man charged with robbing a person with a BB gun last weekend.
Cody Johnson, 21, was charged with one count of armed robbery, according to a statement from the DuPage County State's Attorney's office.
Clarendon Hills police responded to a call of an armed robbery around 2:48 p.m. Saturday at an apartment complex on Richmond Avenue, prosecutors said.
During an investigation, police determined the victim and Johnson met in the laundry room of the apartment building to conduct a transaction for a cell phone for $300, the statement said.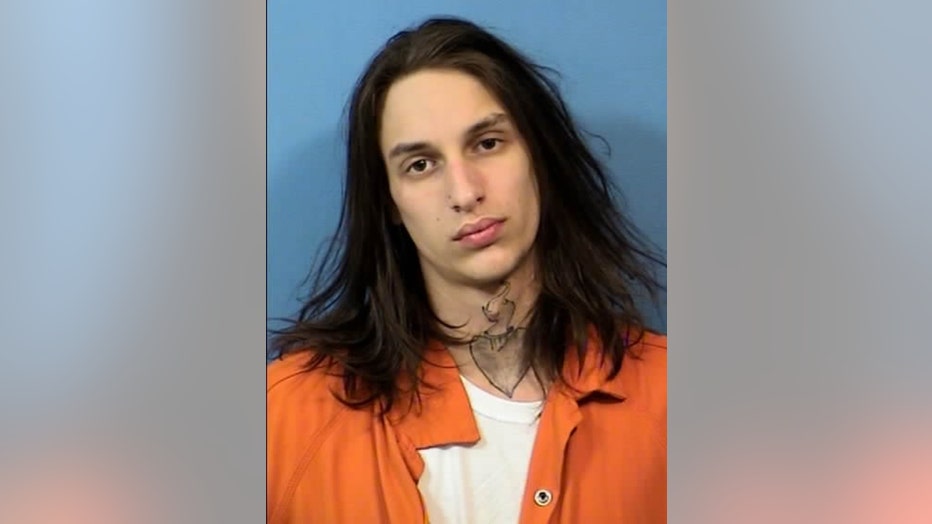 Cody Johnson, 21, of Streamwood. (DuPage County State's Attorney's Office)
Johnson pulled out a gun, later determined to be a BB gun, and threatened to shoot the victim before racking the slide in the victim's face, prosecutors said.
"It is alleged that Mr. Johnson arranged to meet an acquaintance to purchase a cell phone only to pull a gun and threaten to shoot him," DuPage County State's Attorney Robert Berlin said.
SUBSCRIBE TO FOX 32 ON YOUTUBE
Police said Johnson grabbed the cell phone from the victim and fled, but was later discovered still at the apartment complex. He was taken into custody around 3:12 p.m.
"It is unfortunate that something as innocent as selling a cell phone turns so violent," Clarendon Hills Chief of Police Paul Dalen said.
The next court date for Johnson, of the 1200 block of Klafter Court in Streamwood, is scheduled for Feb. 27.