Boston Marathon bombing survivor to marry firefighter who saved her life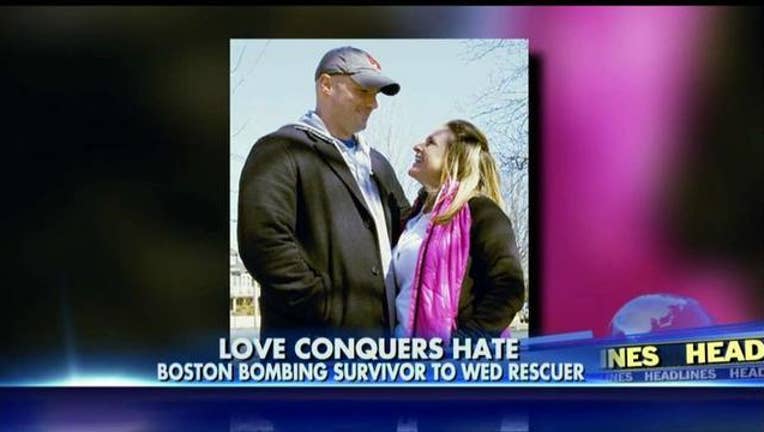 article
FOX NEWS - Out of tragedy has come the heartwarming story of a Boston Marathon bombing survivor who is set to marry the firefighter who rescued her seconds after the bombs detonated.
According to the New York Post, Roseann Sdoia was a spectator near the finish line on April 15, 2013, when she was hit by shrapnel from the exploding pressure-cooker bombs. Firefighter Mike Materia rushed to her aid and accompanied her to the hospital, where Sdoia's mother stepped in as the matchmaker.
"In the hospital, my mom tried to set me up with him," Sdoia said. "She was like, 'Oh, did you see that firefighter? He's so cute.' And I was like, 'Mom, I just got blown up.'"
Sdoia required a leg amputation, and Materia followed her recovery from start to finish. The pair began dating in June 2013, and he proposed this past December.
"I do feel that, in a sense, some things happen for a reason," Sdoia said.