Boy at gang trial: 'Boogeyman monster' shot 'my daddy'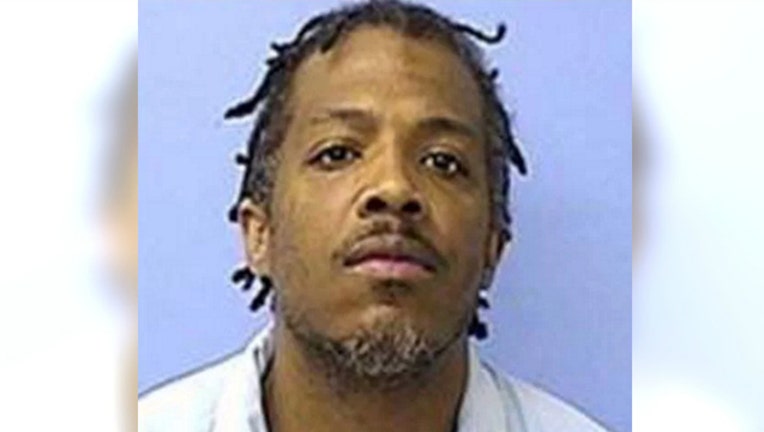 CHICAGO (Sun-Times Media Wire) - Jurors at Chicago's Hobos gang trial watched a chilling video of a boy describing seeing his stepdad shot dead by someone he called "a boogeyman monster."
Sitting at a table in a room with concrete walls, a pile of markers on a table in front of him, Keith Daniels' son spoke on video about the brutal execution he witnessed of his father, who was cooperating with the FBI against the so-called "super gang" known as the Hobos, the Chicago Sun-Times is reporting.
"My daddy wasn't bothering them," the boy said. "That's why they shot him."
Jurors who have listened to more than 13 weeks of testimony in the federal racketeering case against six of the gang's alleged leaders watched the video late Tuesday afternoon. The video was labeled with the date April 15, 2013 — one day after Daniels' murder. When Daniels was killed, his son was 6 years old and his daughter was 4.
The video was played as part of a compromise designed to avoid forcing Daniels' children to appear in court in front of the man accused of killing his father, Paris "Poleroski" Poe – one of the six defendants on trial. Some jurors smiled adoringly as Daniels' boy talked early in the video about playing basketball with "all my friends." But the boy eventually began to talk about the shooting.
The boy spoke in a hushed but steady voice. He said the "monster" suddenly appeared, shooting through the family-car windows. He recalled "fire" coming from the gun, adding, "I was covering my ears because the gun shots were too loud." He said the shooter didn't speak, saying, "He was just quiet ... shooting my daddy."
The feds say a gunman stepped out from behind a shrub as Daniels, his girlfriend and their two children returned to their Dolton home from dinner on April 14, 2013. Daniels' girlfriend, Shanice Peatry, has testified that she reached around to her two startled children in the back seat of their car, pushing them down as the bullets flew. Meanwhile, Daniels jumped out of the vehicle to draw the fire away from his family.
"My sister said, 'Don't get out, Daddy! Don't!'" the boy told a child witness advocate interviewing him on the video. Later, he said his father, "didn't listen to her. That's why he got shot in his leg."
Repeatedly, the boy said his father "wasn't bothering them anyway." And though he spoke in plural terms, he held his index finger up in the air and told the advocate that only one person shot his father. He said the gunman wore a mask, with holes cut out so he could see the eyes and mouth. He also said the shooter was a "boy."
He added he knew he must be truthful, saying, "When you tell the truth ... you don't get in trouble anymore."
The feds say Poe, an alleged Hobo assassin, executed Daniels for informing on the gang. Moments after the shooting, Peatry told a 911 dispatcher, "Poleroski, Poleroski. His name is Poleroski. I know who it was."
Poe's attorney has challenged Peatry's ability to identify the masked shooter.