Brad Underwood named new Illinois basketball coach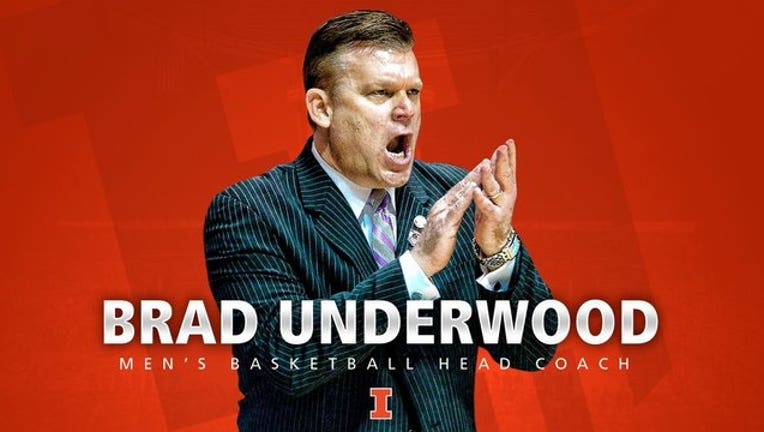 CHAMPAIGN, Ill. (AP) -- Oklahoma State coach Brad Underwood is leaving Stillwater for Illinois after just one season, calling the chance to lead the Fighting Illini a "once in a lifetime opportunity."
 
   Underwood spent three successful seasons at Stephen F. Austin before signing on to coach Oklahoma State for 2016-17. The Cowboys got off to a rough start to Big 12 play before rallying down the stretch to land an NCAA Tournament bid.
 
   Oklahoma State fell to seventh-seeded Michigan 92-91 on Friday, closing out Underwood's only season in Stillwater.
 
   "We were looking for a proven winner who would build upon our proud tradition while developing an unmistakable identity for Illinois basketball. Brad's teams play a fast, aggressive style and show unyielding toughness," Illinois athletic director Josh Whitman said in a statement announcing the hire Saturday.
 
   Underwood replaces John Groce, who was let go earlier this month.
 
   The Fighting Illini went 95-75 in five seasons under Groce but made just one NCAA tournament appearance.
 
   Underwood, 53, spent 11 seasons as an assistant coach at nearby Western Illinois and spent one season as the associate head coach at both Kansas State and South Carolina before landing at Stephen F. Austin.
 
   Underwood is 109-27 as a Division I coach and reached the NCAA Tournament in each of his four seasons.
 
   "The players, fans and administration at Oklahoma State have been absolutely incredible, and I want to thank them for the support they've given me and my family over the last year," Underwood said. "However, during my time at Western Illinois, I always saw the Illinois coaching job as one of the truly best in the nation."