Buckshot from hunters hits school bus driver near Homer Glen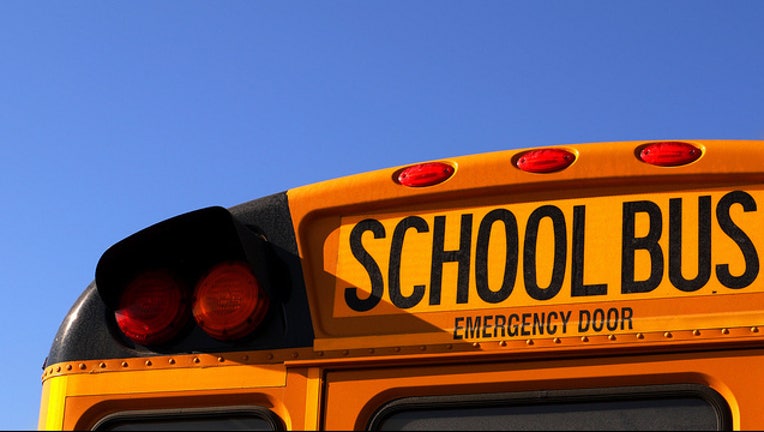 article
HOMER GLEN (STMW) - A school bus driver was hit in the cheek by buckshot fired by dove hunters last week near southwest suburban Homer Glen, but none of the students on the bus were injured.
The Lockport High School bus was northbound on Parker Road, north of 159th Street, about 3:40 p.m. when the driver heard a gunshot and felt something strike his left cheek, according to a report from the Will County sheriff's office.
The driver pulled over and called 911, saying he had been shot in the cheek. Sheriff's police and a Homer Township Fire Protection District ambulance responded, but the 59-year-old driver refused medical attention for an abrasion on his cheek, according to the report.
Lockport High School administrative staff also responded and called the parents of the 11 students on the bus, all between 14 and 18, police said. None of the students were injured and they went home with their parents.
"Officers found a single shotgun pellet inside the bus," Illinois Department of Natural Resource spokesman Chris Young said. "The driver was examined, but refused additional treatment. The injury appeared to be minor."
Young said the incident is still being investigated and he did not know if any tickets had been issued.
The hunters were on private land, he said, and dove season (Sept. 1-Nov. 14; Dec. 26- Jan. 9) is currently open.
However, hunters are not allowed to shoot across a road, and cannot hunt in a roadway ditch, median or right-of-way, Young said.
Nine hunting-related injuries were reported in Illinois in 2014, with six resulting in only minor injuries, according to IDNR. The only fatal incident was the result of a self-inflicted wound, when a bow hunter shot himself while trying to remove a pistol from a harness underneath layers of insulated clothing.