Burglar steals computer, security camera from Woodstock shop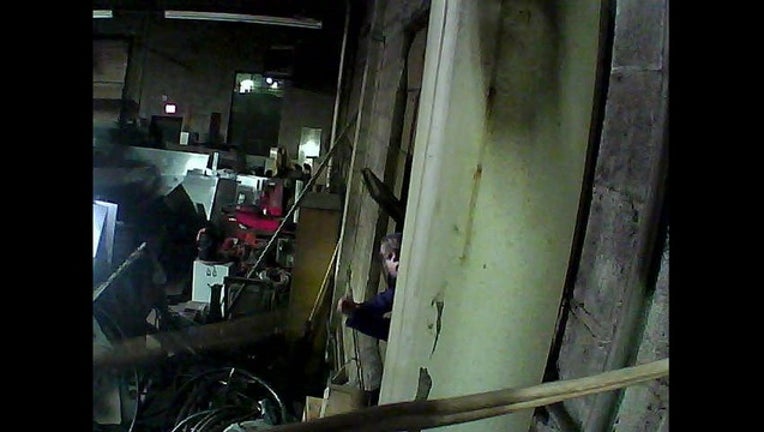 article
WOODSTOCK (Sun-Times Media Wire) - A suspect was caught on camera breaking into and stealing the security camera from a welding shop Tuesday night in northwest suburban Woodstock.
A few minutes before 9 p.m., the owner of Bott's Welding at 335 N. Eastwood Dr. called police to report an in-progress burglary, according to Woodstock police.
The previous weekend, someone had broken in and taken a laptop computer, police said. The owner installed a security camera, which caught images of the suspect entering the building through an unsecured window Tuesday night.
The camera, activated by motion, then caught the suspect using a long object to knock the camera down, police said. But while the suspect was disabling the camera, images were being sent in real time to the business owner, who provided the information to police.
The suspect then escaped with the new security camera and a desktop computer, police said.
Officers arrived and saw the suspect in the window, police said. They established a perimeter around the building and searched, but he escaped.
The suspect is described as a white male with blond hair, about 5-foot-8 with average build, police said. He was wearing a blue hooded sweatshirt, and blue or dark-colored pants.
Anyone with information should call Woodstock police at (815) 338-2131.