Burr Ridge shooting: Suspected gunman was about to lose his job before fatal workplace shooting
BURR RIDGE, Ill. - A suspected gunman who fatally shot one person and wounded another at an office building Tuesday afternoon in southwest suburban Chicago before killing himself was on the verge of losing his job.
Jeremy Jerome Spicer, 31, had been working as a trucker for Winners Freight Logistics in Burr Ridge for one week but was about to be fired or laid off, Burr Ridge Police Chief John Madden said Wednesday.
Burr Ridge Deputy Chief Marc Loftus told reporters Wednesday that Spicer had delivered one load for the company, but there was disagreement about if he was going to deliver another one and he was told he would be let go.
DOWNLOAD THE FOX 32 CHICAGO APP FOR BREAKING NEWS ALERTS
Police were called to 15W475 South Frontage Road around 3 p.m. after Spicer allegedly shot two co-workers, Madden said.
Nicola Misovic, a 30-year-old supervisor at Winners Freight, was shot and transported to Hinsdale Hospital where he later died, police said.
After shooting Miscovic, Spicer went to a second office in the building, Force Logistics, and shot a 31-year-old receptionist that he had worked with. She was taken to Good Samaritan Hospital in Downers Grove where she underwent surgery for a leg wound. She remains hospitalized in the intensive care unit in stable condition.
After shooting the woman, police said Spicer went to a third former workplace and asked for the owner but was told he wasn't available, police said.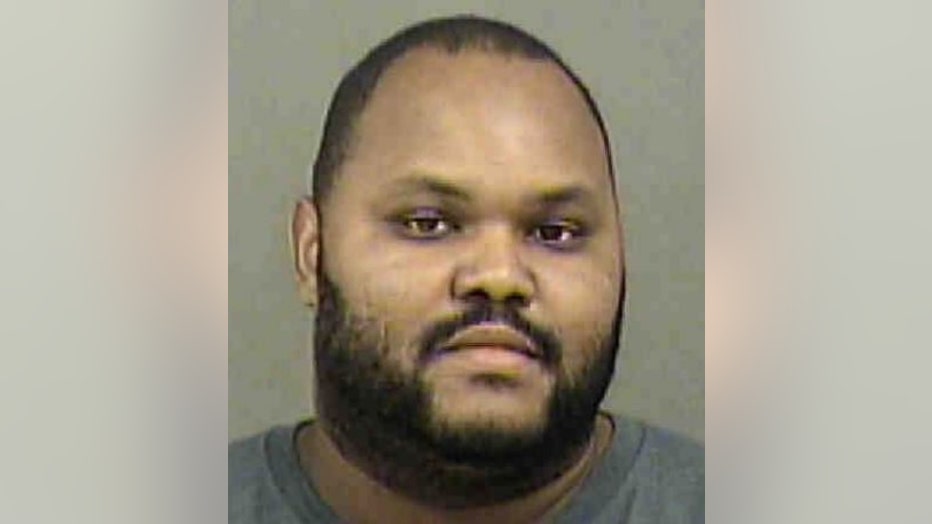 Jeremy Jerome Spicer, 31. (Burr Ridge Police Department)
Spicer then walked a mile and asked to use a business' restroom, but was shooed away by the employees after he stayed inside for 20 minutes and made them suspicious, Loftus said. Spicer left the building at 7940 Madison and sat outside nearby as employees called police.
When responding officers arrived, Spicer took his own life with a .40-caliber Glock handgun, police said.
"We had a perimeter set up, he was within our perimeter," Madden said. "When officers closed in on him, he took his own life by gunshot. He is deceased."
Madden said no responding officers fired shots.
"This tragic loss of life did not have to happen," Loftus said. "It's an unfortunate occurrence of workplace violence."
Spicer had come to the Chicago area from his home in Pine Bluff, Arkansas, and had stayed for the last week at LaQuinta Inn in Willowbrook, Loftus said. Police executed a search warrant on his room and recovered an empty gun holster.
His only known prior arrest was a domestic battery charge in Arkansas, police said. Spicer did not have a Firearm Owners Identification card in Illinois. The Bureau of Alcohol, Tobacco, Firearms and Explosives was tracing the origin of his firearm, Loftus said.