Cancer survivor claims he was asked to leave convenience store because of his disfigured face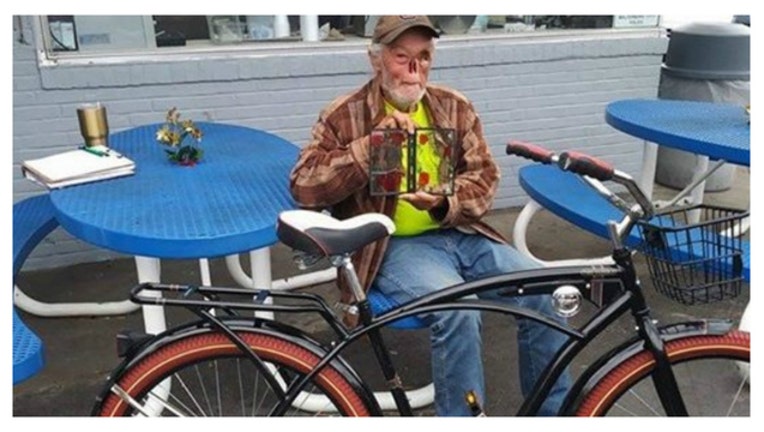 article
FOX NEWS - A Walterboro, South Carolina, man and cancer survivor claims he was asked to leave a convenience store because of his disfigured face.
Kirby Evans underwent surgery seven years ago to remove basal cell carcinoma, a type of skin cancer. He lost both his nose and left eye as a result.
The 65-year-old said he visited the Forks Pit Stop in Walterboro Monday to buy a snack and a drink. When he sat down at a table in the store to eat, the manager allegedly "grabbed him by his shirt and pulled him into her office," Kirby's daughter, Brandy Evans, claimed in a Facebook post. The post was shared more than 8,000 times as of Friday morning.
Brandy said the manager allegedly told her father he would have to cover his face to eat at the convenience store or leave, local news station WCIV-News reported.
"He left and went home in tears to tell me what happened," she said. "My father was discriminated against because of the way he looks. He cannot help what the cancer did to him. My father is the strongest man I know, but -- as he told me what happened to him -- I watched tears roll out of his eye. It hurt me to see him hurt like this, especially over something he cannot help."
Kirby echoed this sentiment, telling WCIV-News, "The words that came out of [the manager's] mouth hurt me so deep. How can a person eat anything with his face covered?"
Brandy, who said on Facebook her father has trouble wearing an eye patch because "it rubs the eye socket raw and where his nose was," also said he is on a fixed income and can't afford reconstructive surgery.
A  GoFundMe account has since been created for Kirby, raising more than $2,500 of its $10,000 goal as of Friday morning.
A representative for Forks Pit Stop did not immediately return Fox News' request for comment Friday.