Candidates looking to replace Schock in second debate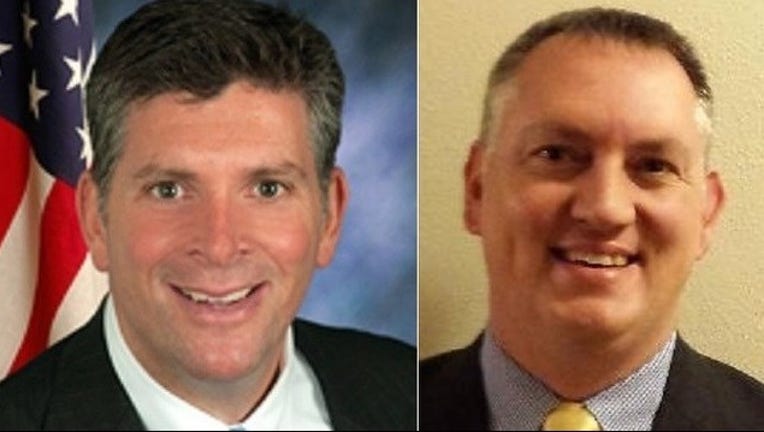 article
WASHINGTON, Ill. (AP) - Candidates seeking Illinois' 18th Congressional District seat vacated by Aaron Schock reiterated their positions during a second debate in as many days.
However, Peoria Republican state Sen. Darin LaHood and Democrat Rob Mellon of Quincy on Thursday also talked about the Affordable Care Act and campaign finance reform.
The Journal Star in Peoria reports LaHood criticized health care reforms for not producing what voters were told they would. Mellon agreed the ACA had flaws, but added it was not a takeover of health care.
Mellon claimed the more than $1.5 million in campaign donations LaHood has received makes him beholden to donor interests. LaHood dismissed the contention, saying most of the funds came from small donors.
Schock, a Peoria Republican, resigned March 31 after reports about questionable spending.
A special election will be held Sept. 10 in the district that covers portions of central and western Illinois.
Copyright 2015 The Associated Press. All rights reserved. This material may not be published, broadcast, rewritten or redistributed.