Caravan migrants turn back at Mexico border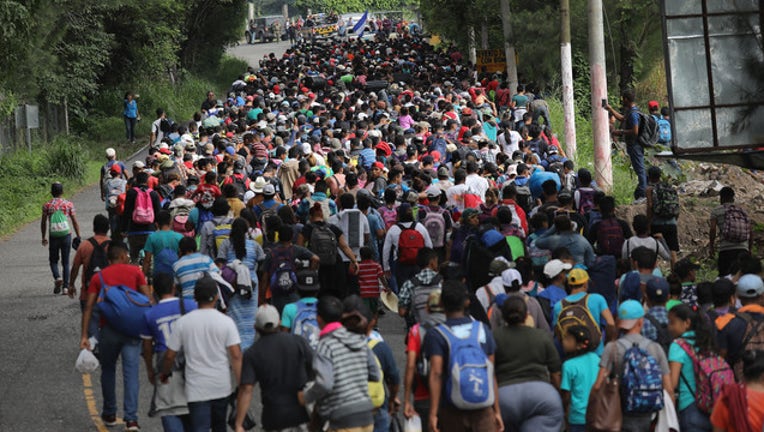 article
TECUN UMAN, Guatemala (AP) - Thousands of migrants traveling in a caravan briefly moved toward a border crossing on the Mexico-Guatemala frontier before turning around.
They stopped about two blocks from the crossing before heading back, saying they would wait another hour or so. Some of them talked among themselves.
The border post is guarded by a heavy security force and tall metal gates. Dozens of Mexican federal police officers are on the border bridge, with hundreds more behind them.
Guatemala has closed its border gate and is standing guard with dozens of troops and two armored jeeps.
Mexico's ambassador to Guatemala says his country has decided to enforce a policy of "metered entry" since thousands of migrants are clamoring to cross.
The migrants hope to enter Mexico and cross the country to reach the United States.
Jose Porfirio Orellana is a 47-year-old acorn and bean farmer from Yoro province in Honduras.
Orellana says "the economy in Honduras is terrible, there is nothing there."