One of Chicago's most popular lakefront venues is closed, with no reopening date
CHICAGO - Castaways Bar & Grill on North Avenue Beach is "synonymous with summertime in Chicago" goes the popular venue's tagline.
But not this summer — at least not so far.
The sprawling ship-shaped venue — which would normally be swarming with sun-seeking revelers at this time of year — is closed, with no date for reopening on one of the city's busiest party beaches.
"Temporarily closed this summer for renovations," read the signs on the main entrance and Castaways' social media accounts. "We're excited to welcome everyone back aboard soon!"
The building tenant, Phil Stefani Signature Restaurants, has applied to the Chicago Department of Buildings for a permit to do about $150,000 worth of renovations. But that was in February, and the permit application is still pending.
SUBSCRIBE TO FOX 32 ON YOUTUBE
The Department of Buildings and the Department of Planning & Development returned corrections to the applicant in early March, said Mike Puccinelli, a Buildings Department spokesman. Castaways has yet to resubmit the application package, Puccinelli said.
"Any work that requires a permit cannot commence until the permit is obtained," Puccinelli said.
"Closed for renovations during the summer? This is insane," reads one comment on Instagram. "You are literally only open during the summer. How do you not schedule this work during the fall or spring?"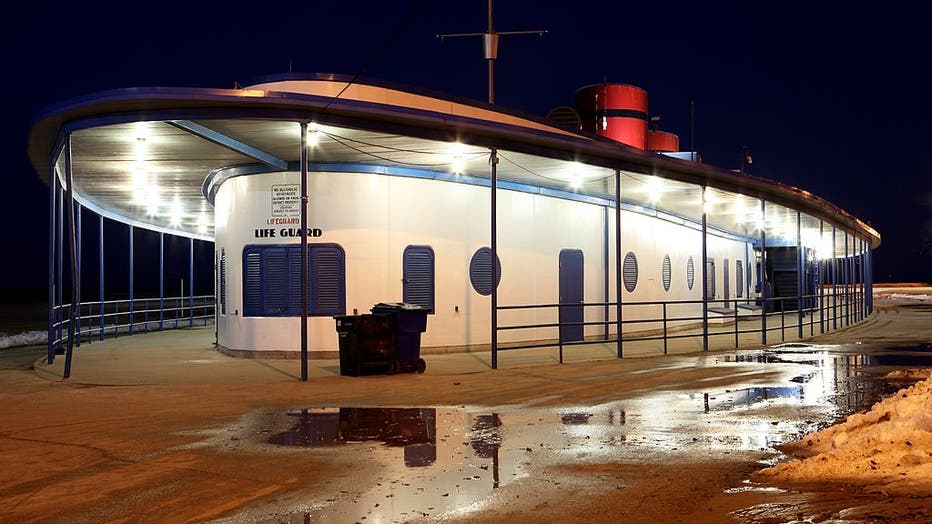 Castaways Bar and Grill, at North Avenue Beach in Chicago, Illinois on March 14, 2014. (Photo By Raymond Boyd/Getty Images)
Another Insta user wondered when the rooftop bar would reopen.
"We are unsure of exact timing as of now but please stay tuned on social for all updates," reads Castaways' reply.
Phil Stefani said this week that after 20 years, the bar was due for some "updating."
Stefani said it wasn't his intention to have the place closed at the start of its peak season.
"We had to do drawings and everything else," Stefani told the Sun-Times. "It's very common. As much as we wish we could have done it sooner, we weren't able to do it."
Stefani said he's waiting for the permits to be approved, but he said he was unaware that the application for work had been sent back for corrections.
He expressed concerns about hiring staff in a tight labor market, and said he wants Castaways to be open "ASAP."
"We definitely want to be open for the [Chicago] Air and Water Show" in August, he said.
The restaurant known for its views and frozen cocktails sits on prime Chicago Park District property, leased from taxpayers. Park district spokeswoman Michele Lemons did not respond to multiple requests for comment.
Elisa Sledzinska, a spokeswoman for the Chicago Department of Business Affairs and Consumer Protection, confirmed that Castaways has operating licenses valid through March 15, 2024.
Contributing: Lauren FitzPatrick