Caterpillar moving headquarters to Chicago area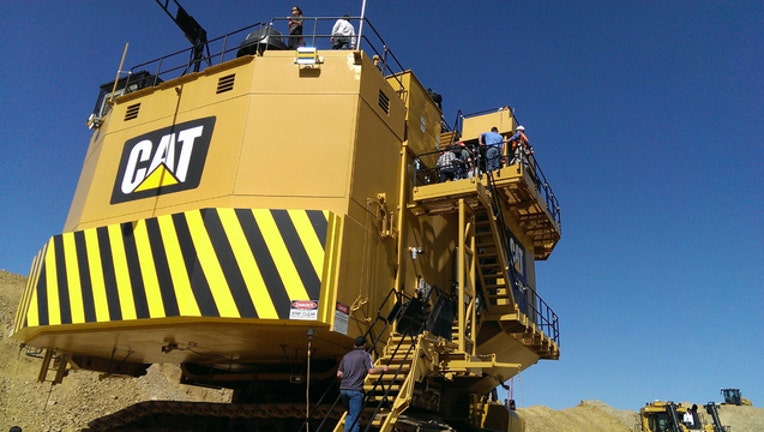 article
NEW YORK (AP) -- Caterpillar Inc. is moving its headquarters to the Chicago area and won't build a new complex in its current Peoria, Illinois location.
The move comes as the company faces a weak equipment market that has been cutting into its bottom line. Last week, the farming and construction equipment maker reported a wider fourth-quarter loss on charges and higher restructuring costs. It has been cutting jobs and facilities over the last several years.
"As a result of continuing challenging market conditions and the need to prioritize resources to focus on growth, Caterpillar will not build the previously announced headquarters complex in Peoria," the company said.
The company said it will locate a limited group of senior executives and support functions in the Chicago area later this year, saying it is a more strategic location. It expects about 300 people to be based at the new location.
"Locating our headquarters closer to a global transportation hub, such as Chicago, means we can meet with our global customers, dealers and employees more easily and frequently," said CEO Jim Umpleby.
Caterpillar said the vast majority of our people will remain in central Illinois. The current Caterpillar building in Peoria, Illinois will continue to be used.
Peoria Mayor Jim Ardis spoke at a Tuesday afternoon news conference with 30 community leaders after the farming and construction equipment maker announced it was moving its headquarters to the Chicago area. The mayor said in a statement that Peoria "will continue to look for ways to expand our economy."
Ardis says Peoria will hold Caterpillar to its promise that jobs will remain in Peoria and the company will continue to have a presence as a civic and philanthropic leader.
Ardis also said that Peoria residents "have a resiliency that is second to none."
The director of the Peoria airport says he doesn't think Caterpillar Inc.'s decision to move its headquarters to the Chicago area will have much effect on the facility.
Gene Olson is director of airports at the General Wayne A. Downing International Airport in Peoria. He tells the (Peoria) Journal Star that the small percentage of employees relocating won't affect the number of flights booked from Peoria. Olson says Peoria says seven trips each way to and from Chicago daily.
Olson says "there's a lot more going on in Peoria than just Caterpillar."
Caterpillar joins several other agriculture-focused businesses in the Midwest that have relocated to Chicago over the years.
Archer-Daniels-Midland Co. moved from its central Illinois base, in Decatur, in 2014. ConAgra moved to Chicago in 2016 after nearly a century in Omaha, Nebraska.
Boeing famously left its base in Seattle to move its corporate headquarters to Chicago nearly two decades ago.