CFD: Fatal Austin fire caused by smoking in bed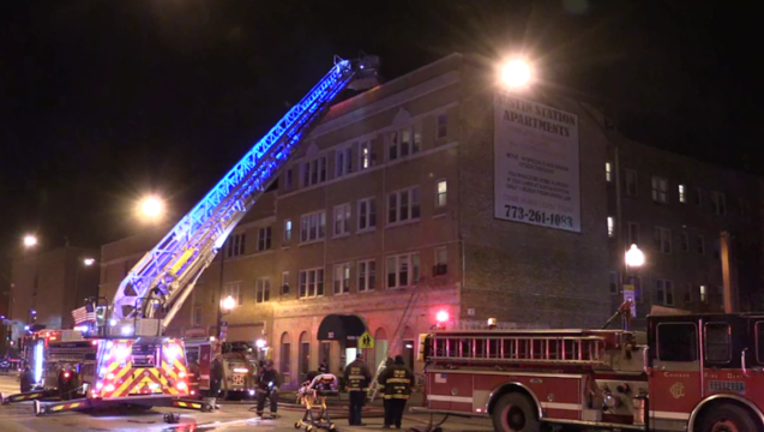 article
CHICAGO (SUN TIMES MEDIA WIRE) - An apartment fire in the West Side Austin neighborhood that left a man dead and two firefighters injured late Friday was caused by misuse of smoking materials, according to fire officials.
Crews responded just after 10 p.m. to a blaze that was contained to one room on the second floor of a four-story building at 312 N. Central Ave., according to Chicago Fire Department Media Affairs Chief Juan Hernandez. The fire was put out by 10:45 p.m.
A 63-year-old man who was confined to a wheelchair was dead at the scene, according to Fire Media. The Cook County medical examiner's office had not released his name as of Monday morning.
The Office of Fire Investigation determined the fire was caused by misuse of smoking material that set a mattress on fire, according to Fire Media.
A firefighter who fell down an elevator shaft was taken in serious-to-critical condition to Mount Sinai Hospital, along with another firefighter who suffered minor injuries. Their conditions were stabilized, fire officials said.
The Chicago Red Cross was assisting with shelter for more than two dozen people who were displaced by the fire.