Chemical fire breaks out at Des Plaines manufacturer; employee hospitalized
DES PLAINES, Ill. - A chemical fire broke out inside a commercial building in northwest suburban Des Plaines Monday morning, sending one employee to a hospital.
The fire spread in a second-floor production room of Delaval Manufacturing, at 1855 S. Mount Prospect Rd., Des Plaines Fire Department Fire Chief Daniel Anderson said.
Firefighters responded around 11:55 a.m. and were told the fire was chemical-related, he said. After identifying the primary chemical as sodium chlorite, firefighters were able to extinguish the fire with a large amount of water.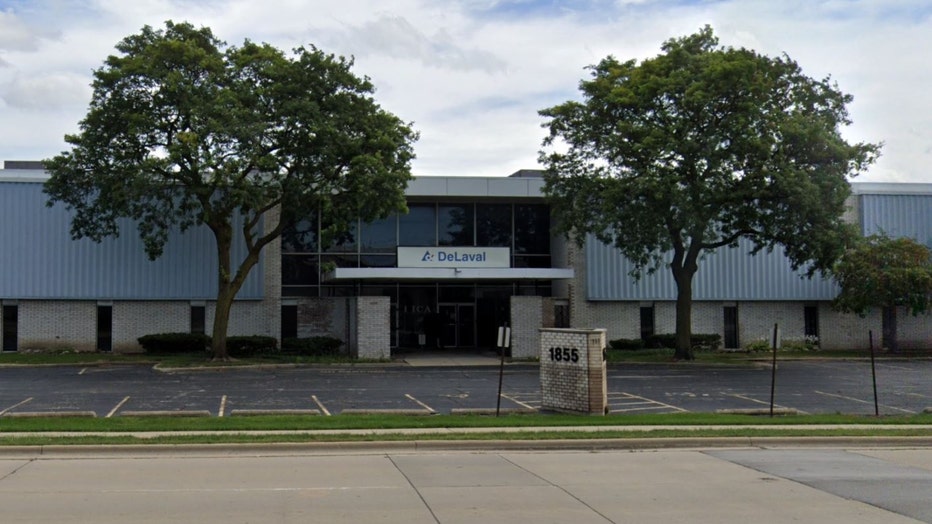 An employee who worked in the building was taken to Lutheran General Hospital with minor flash burns to the hands, head and torso, Anderson said.
SUBSCRIBE TO FOX 32 ON YOUTUBE
The fire is currently under investigation, but Anderson said it appears the fire was caused by an "unknown substance" reacting with the sodium chlorite.
Production at the facility has been suspended until the building's sprinkler system is back in service and clean up has been completed.
No other injuries were reported.