Chicago area's top prosecutor starts new anti-crime efforts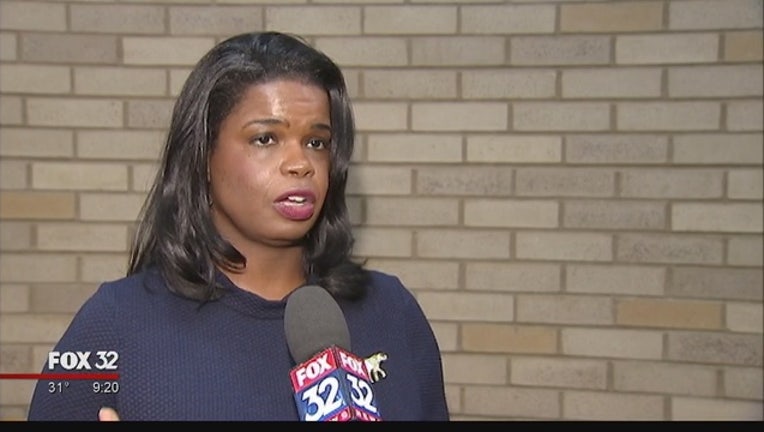 article
CHICAGO (AP) - The Chicago area's top prosecutor announced new efforts Wednesday to prosecute gun crimes in city neighborhoods plagued by violence and revamp a unit of her office that reviews possible wrongful convictions.
Cook County State's Attorney Kim Foxx, who took office in December, said three attorneys from her office have teamed up with federal prosecutors and been embedded in two police districts with high gun-violence rates. She said the teams, which will decide if cases should be charged at federal or county levels, will manage cases from investigation to conviction.
"We must go after those who are violently attacking neighborhoods," Foxx told the City Club of Chicago, a civic organization.
Police called the approach a first for Chicago, which has experienced a surge in violent crime. The city recorded more than 760 homicides last year. Violent crimes at the start of 2017 are on pace with last year.
Foxx, who ousted two-term incumbent Anita Alvarez amid public outcry over the fatal 2014 police shooting of black 17-year-old Laquan McDonald, said she's also revamping a unit that reviews wrongful convictions.
The Chicago area has led the nation over the years in wrongful convictions and Alvarez faced criticism for lagging behind in reviewing them. Her office did oversee improvements after starting a Conviction Integrity Unit in 2012. The unit helped exonerate 11 people last year in Cook County, one of the highest totals among counties nationwide, according to the National Registry of Exonerations.
Foxx said she's consulting with a New York office that's considered a national model in exonerations. She added she will also review convictions stemming from arrests by a former police officer accused of shaking down gang members.
"We have an issue of credibility with our criminal justice system," she said.
Most of the roughly 140 exonerations in Cook County since 1989 have involved official misconduct such as false police testimony, according to the registry.
Foxx said she will hire a chief ethics officer as well - news that follows other criminal justice reforms made public this week in Chicago.
Cook County Chief Judge Timothy Evans announced an order Tuesday aimed at helping people in custody talk to a lawyer for free at the police station, instead of making them wait until they appear in court.
___
Follow Sophia Tareen on Twitter at https://twitter.com/sophiatareen.