Chicago Botanic Garden's 2nd corpse flower is blooming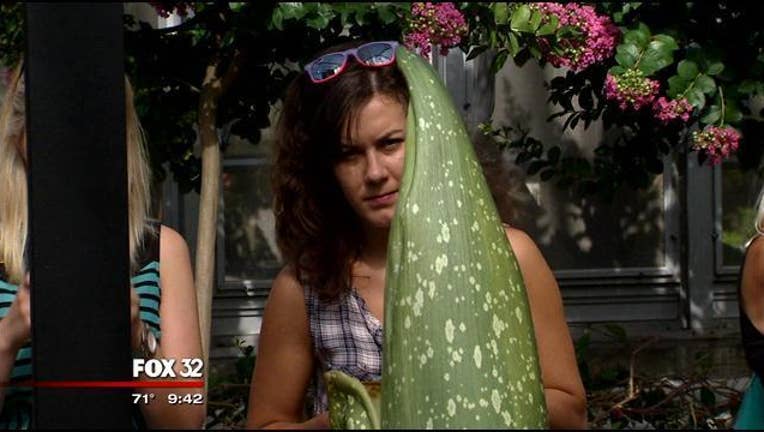 GLENCOE, Ill. (AP) — A suburban Chicago garden with a disappointing rainforest plant that refused to bloom now has a new star attraction.
The Chicago Botanic Garden announced Tuesday that a second corpse flower is not only on display in its semi-tropical greenhouse, but it is blooming.
Garden officials say the smell is a combination of Limburger cheese, garlic, rotting fish and smelly feet.
Visitors have been flocking to the garden to see the plant as it blooms. The garden is live-streaming the titan arum plant on its website.
This plant has been nicknamed Alice. In August, another corpse flower, nicknamed Spike, didn't open after much anticipation. Garden scientists finally opened the flower manually.