Chicago college eyed by Brandon Johnson as shelter for 400 migrant families
CHICAGO - A big crowd is expected Tuesday night at Wilbur Wright Junior College on Chicago's Northwest Side to hear the city's plans to house migrants on the college campus over the summer.
The city is looking to relieve the stress on police stations, where families of migrants have been camped out for weeks.
38th Ward Nick Sposato, who organized the meeting, says residents need to hear from the city, and the city needs to hear from residents.
"This isn't going to be a vote, raise your hand for or against," Sposato said. "That's not what it's about. It's an informational meeting to let them know what's going on."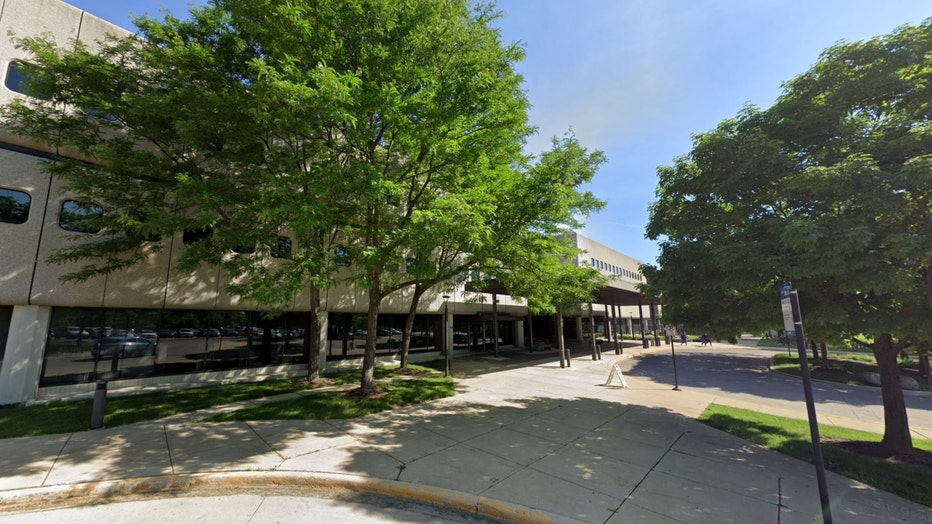 Wilbur Wright College (Google Maps)
Sposato said he only learned a little more than a week ago about the city's plan to house 400 asylum seekers in a gymnasium and a community room at Wilbur Wright Junior College. The city says it would be temporary — from June 1st till August 1st — and the goal is to reduce the number of migrant families who are currently living and sleeping on the floors of Chicago police stations throughout the city.
"Wasn't my idea. Was their idea," Sposato said. "Shamefully they never contacted me. I had to find out second hand. But we have to work together now and make the best of this."
SUBSCRIBE TO FOX 32 CHICAGO ON YOUTUBE
Sposato is limiting the meeting to only residents and business owners in the 38th Ward. They will have to show proof of identification and address to get in, a decision that has angered some other aldermen.
But Sposato said he doesn't want to see it turned into a political food fight.
"I'm worried about people hijacking the meeting. When you get people from different sides, the hard left, you better, or else, the hard right, you better not or else, it's a recipe for disaster."
Indeed, opinions are strong on both sides of the issue.
"How we gonna study on the campus? How we going to go to school and study?" asked a female student at Wright.
But a man who lives in nearby Portage Park was welcoming.
"I think it's great man, the more the merrier. I don't know why it bugs people so much. But that's just me."
Alderman Sposato said he has not taken a position on the city's proposal. And in fact, Sposato believes it could be a good way to take the pressure off the police stations.
"We have a lot of migrants inside our police stations. There's challenges with that, giving them space issues, the public having access to the building, stuff like that," Rich Guidice, Mayor Brandon Johnson's chief of staff, told the Sun-Times.
However, Ald. Sposato says he's highly skeptical that migrants will be moved off campus when students return in August.
"What are they going to do with them on August 1?" asked Sposato. "Now August 1 is here, they don't have a place to go. They gonna put them back in the stations? They gonna throw them on the streets?"
Sposato said he is encouraging his constituents to "come out" on Tuesday night and "be civil."
"The fear of the unknown. There's a lot of moving parts here and a lot of scary things to me, to tell you the truth. I mean — anytime you put 400 strangers together, that's not a good mix," the alderman said.
"I don't think there'll be like any alcohol over there, but who knows? You never know. If somebody goes and gets some alcohol and they drink on the street, then they go there. I don't know. I don't know anything about these people other than what I feel in my heart of hearts: Minimum, 95% of these people are here to make a good life for their families."
Guidice said Sposato's security concerns are "the same concerns we have."
"We know that this is a situation that is uncomfortable for a lot of people, but we're working our way through it as best we can," the chief of staff said.
Sun-Times Media Wire contributed to this report.