Chicago cop killer sentenced to life in prison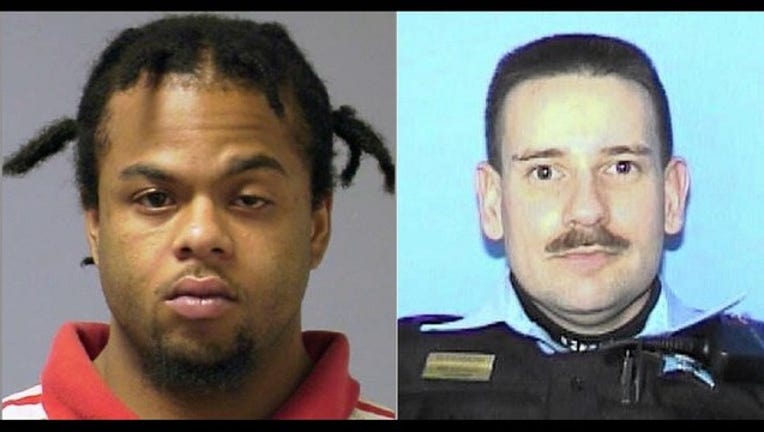 article
CHICAGO - A Chicago man has been sentenced to life in prison for the brazen murder of Chicago Police Officer Thor Soderberg, who was shot multiple times with his own gun after a surprise attack in the parking lot of an Englewood police facility where the officer had just completed his shift, Cook County State's Attorney Anita Alvarez announced Wednesday.
Bryant Brewer, 26, had previously been convicted of First Degree Murder for the slaying of Officer Soderberg, who was 43 years old and an 11-year veteran of the Chicago Police Department at the time of his murder in July of 2010.  Brewer was also convicted of four counts of Attempt Murder for shooting at several other police officers and a civilian as he was attempting to flee after shooting Officer Soderberg.
"This unprovoked assault on Officer Soderberg was particularly heinous and completely senseless.  It shows the extreme and unexpected dangers that our police officers can find themselves in at any moment," said State's Attorney Alvarez. 
"While today's sentence will not bring Officer Soderberg back to his wife and family, we are grateful that it will ensure that this defendant will never again roam the streets of Chicago searching for his next innocent victim."
According to prosecutors, Officer Soderberg had gone to his personal car in a parking lot adjacent to the police station and had begun changing from his uniform to civilian clothing when Brewer climbed a fence and surprised the Officer, who had removed his duty belt. 
The two engaged in a struggle and Brewer was able to grab Soderberg's service revolver and shoot the officer multiple times before turning the weapon on other responding officers and a civilian.  Responding police officers returned fire and Brewer was struck and apprehended.
Cook County Judge Timothy Joyce sentenced Brewer to the natural life prison sentence during a hearing today at the Leighton Criminal Courts Building in Chicago.
State's Attorney Alvarez thanked the trial team of Assistant State's Attorneys Brian Sexton and Patrick McGuire as well as the members of the State's Attorney's Victim Witness Unit and the Chicago Police Department for their dedicated work on the case.