Chicago cop should be fired for 'unjustified' Quintonio LeGrier shooting: COPA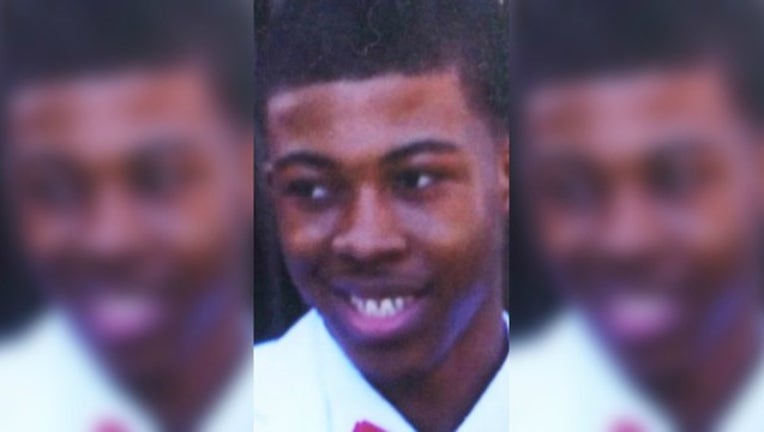 article
CHICAGO (SUN TIMES MEDIA WIRE) - Chicago's police oversight agency has recommended that Officer Robert Rialmo be fired for the "unjustified" fatal shootings of Quintonio LeGrier and Bettie Jones two years ago on the West Side, the Chicago Sun-Times is reporting.
Andrea Kersten, deputy chief administrator of the Civilian Office of Police Accountability, made the recommendation to Chicago Police Supt. Eddie Johnson in a Dec. 22, 2017, letter obtained by the Chicago Sun-Times.
"COPA has sustained allegations against Officer Rialmo for his unjustified use of deadly force and his failure to maintain his Taser certification," Kersten wrote.
"COPA's recommended discipline is SEPARATION as a result of these sustained allegations. COPA believes that this is a fair and reasonable result based on the totality of the circumstances."
CPD spokesman Anthony Guglielmi said Thursday that the department was still conducting its review of the COPA report and could not comment on Rialmo's future.
The letter is dated the same date as a COPA report on the shooting, which ruled Rialmo was unjustified when he opened fire on LeGrier, striking both the 19-year-old and Jones, who had been standing behind the teen.
The oversight agency found "no evidence" that any of the shots Rialmo fired at LeGrier were necessary, according to a report released last week. Jones, 55, was killed by one of the officer's errant gunshots in the Dec. 26, 2015, encounter.
COPA investigators also found that Rialmo's Taser qualification, which Chicago Police officers must complete every year, had been expired for more than a year leading up to the shooting.
Johnson has until late March to decide what level of discipline — if any — to recommend to the Chicago Police Board, which metes out punishment in officer misconduct cases.
"We take discipline very seriously but, it would be premature for the department to make any comments until our review is complete," Guglielmi said in an email last week.
Rialmo has been reassigned to desk duty since the shooting, continuing to collect his $84,054 salary.
"By not firing Rialmo, the superintendent would be sending an unmistakable message to all police officers — that he'll protect them no matter what, even if they unlawfully kill two people," said Basileios "Bill" Foutris, the lawyer for Antonio LeGrier, Quintonio's father.
Quintonio LeGrier was staying at his father's two-flat in West Garfield Park while on break from Northern Illinois University when the teen suffered a mental health crisis that prompted both of them to call for police help.
Jones, a tenant in the building at 4710 W. Erie, answered the door to Rialmo and his partner, Anthony LaPalermo.
Rialmo's statements about what happened next were "inconsistent and ultimately unreliable," according to COPA's report.
Soon after the shooting, Rialmo told police Detective Daniel Jensen that LeGrier came charging down the stairs with a bat over his head, forcing him to shoot "in fear of his life" from just a few feet away, the report said.
Rialmo's story shifted two days later in a second interview, when Rialmo told Jensen "there were some changes" to his account, including the claim that LeGrier swung the bat at him, the report said.
COPA investigators found it "telling" that Rialmo left "such a significant detail" out of his initial interview, the report said.
LaPalermo, who drew his gun but didn't fire, said he did not see LeGrier swing the bat. Neither officer was carrying a Taser.
Additionally, Illinois State Police ballistics tests, autopsy results and a witness account from across the street pointed to Rialmo being significantly farther from LeGrier than he claimed — between the curb in front of the apartment building and the stairs, COPA investigators found.
Jensen found the shooting was justified and closed the case as non-criminal, police reports show.
"We find a reasonable officer in Officer Rialmo's position would not have believed he was in imminent harm of death or great bodily harm at the time Officer Rialmo began firing his weapon," COPA investigators stated.
The COPA report was slammed by the rank-and-file police officers' union as well as Rialmo's attorney Joel Brodsky, who called the findings "clearly political in nature."
"I challenge any person to honestly put themselves in the same situation, and say they would not do the same as Officer Rialmo did," Brodsky wrote.
In an interview with the Sun-Times on the day of the shootings, Antonio LeGrier said Rialmo "knew he had shot, blindly, reckless into the doorway, and now two people are dead because of it."