Chicago limits Loop access for 2nd night after looting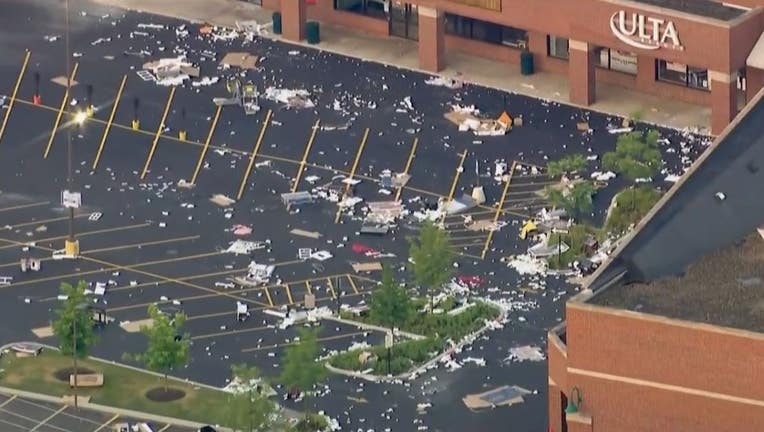 article
CHICAGO - In an effort to prevent another night of looting downtown, Chicago will limit access to the Loop starting at 9 p.m. Tuesday by raising bridges, shutting down parts of Lake Shore Drive and closing expressway ramps.
The restrictions, which last until 6 a.m. Wednesday, are not a curfew, according to the Office of Emergency Management and Communication, but instead an "all-hands-on-deck" response to civil unrest early Monday following the police shooting of a man in Englewood.
Monday night, downtown restrictions were in effect an hour earlier at 8 p.m.
The restrictions include:
Lake Shore Drive closed between Fullerton Avenue and I-55;
All downtown bridges will be raised expect: LaSalle, Harrison, Ida B. Wells, Lake Shore Drive, Columbus, Kinzie and Grand;
CTA rail service will not stop downtown from Fullerton to 47th Street, and trains east of Halsted Street;
Bus service remains open, but may be affected by bridge closures;
Kennedy/Dan Ryan Expressway ramps closed from Cermak to Division;
Northbound Stevenson Expressway ramp to northbound Lake Shore Drive closed;
Eastbound Eisenhower Expressway closed at Ida B. Wells Drive;
Divvy service will be shut down between North, Ashland and Cermak.
"Access points," manned by Chicago police, are for residents and workers, located at:
Harrison Street
Chicago Avenue and Halsted Street
Roosevelt Road and Canal Street
Kinzie Street and Halsted Street
LaSalle Street
The city also announced that more than 100 municipal trucks will be stationed in commercial corridors, including in surrounding neighborhoods, as a deterrent.