Chicago man accused of beating ex-girlfriend to death with rock, fatally shooting her current boyfriend
CHICAGO - A convicted murderer who was out on bond in a pending gun case is accused of brutally beating his ex-girlfriend to death and fatally shooting her current boyfriend at her South Chicago home last weekend.
Steven Hawthorne, 56, chased Tamera Washington, 26, into the street before shooting her in the arm and later picking up a "large rock" and dropping it on her head repeatedly, Cook County prosecutors said in court Tuesday.
The attack started just before 2 a.m. Sunday when Hawthorne, 56, allegedly let himself into Washington's home with a key.
Carrying a 9mm handgun, Hawthorne walked into a bedroom and shot Washington's current partner, 51-year-old Norman Redden, in the head, prosecutors said. Hearing the gunshot, Washington's two young daughters and Washington's 63-year-old uncle ran to a stairwell to hide.
Hawthorne allegedly followed and fired two shots as he and Washington's uncle struggled over the weapon. Both shots missed, but Washington's uncle pretended to be wounded and Hawthorne fled, prosecutors said.
Hawthorne then chased after Washington and continued shooting, striking her in the arm as she attempted to run to a neighbor's home on the corner, prosecutors said.
SUBSCRIBE TO FOX 32 CHICAGO ON YOUTUBE
A doorbell camera recorded Hawthorne sitting on Washington and striking her in the head with the gun several times before she managed to get away, prosecutors said. Washington then tried to seek help from a passing motorist, but Hawthorne pointed the gun at the driver and "told him to keep moving," prosecutors said.
As the driver pulled, people inside the car saw Washington's daughters walking on the sidewalk in their pajamas and they stopped to take the children inside the car and called police.
Hawthorne caught Washington again and began beating her again, prosecutors said.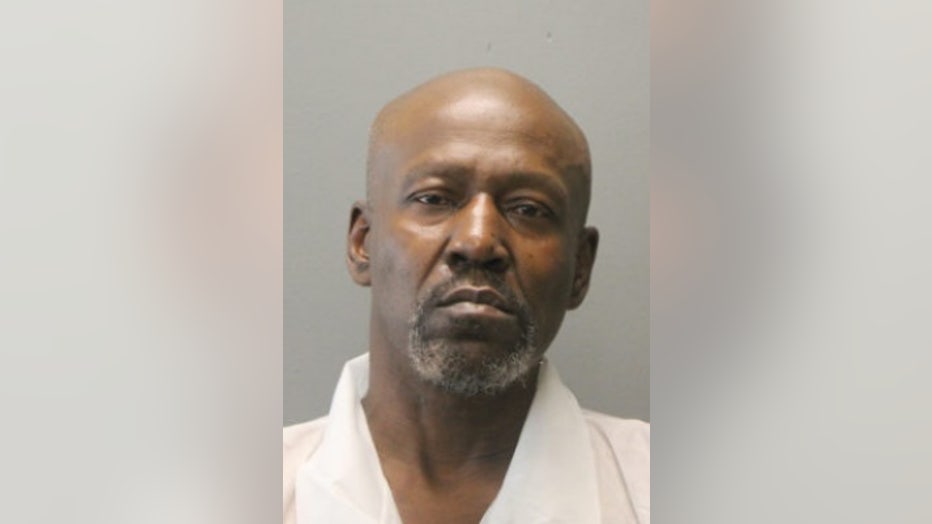 Steven Hawthorne | Chicago police
"After several minutes," Hawthorne allegedly retrieved what prosecutors alternately called "a large rock" and "a boulder" from a nearby lot and repeatedly dropped it on Washington's head.
Hawthorne tried to run as police arrived, but was taken into custody with blood on his hands and shirt, prosecutors said. The gun used to shoot both victims was recovered from where he allegedly dropped it as he ran.
He was charged with murder and attempted murder. Judge Kelly McCarthy ordered Hawthorne held without bail during the hearing Tuesday.
At the time of the killings, Hawthorne was out on bond in a pending unlawful use of a weapon by a felon case that stemmed from a Jan. 3 traffic stop, according to court filings and Chicago police records.
Prosecutors said Hawthorne had been allowed to work while on bond, and the GPS bracelet he was wearing as a condition of his release tracked him from his workplace to Washington's home that night.
Hawthorne was convicted of murder in a 1983 as a teenager and was sentenced the following year to life in prison. After the U.S. Supreme Court ruled in 2012 that life sentences without parole for juveniles were unconstitutional, he was resentenced to 60 years in prison, prosecutors said.
It was not immediately clear when Hawthorne was released from prison.