Chicago man arrested for possessing guns, drugs during traffic stop in Aurora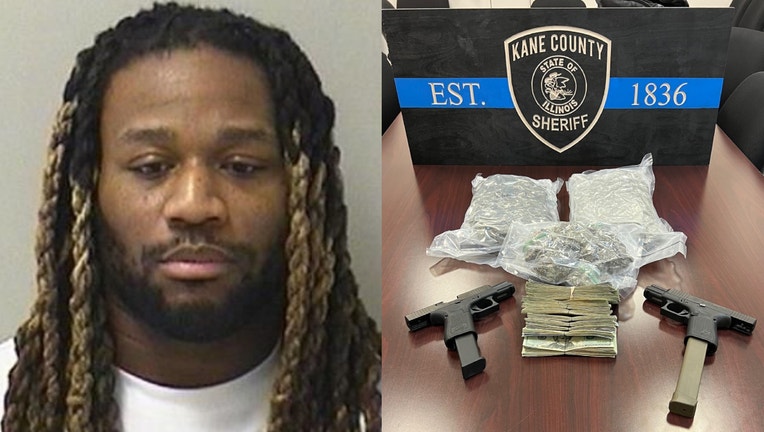 article
AURORA, Ill. - A Chicago man is accused of possessing guns, drugs and alleged drug money after being pulled over on Interstate 88 in Aurora Tuesday.
Deandre Harris, 31, has been charged with armed violence, delivery of cannabis 500 to 2,000 grams and possession of cannabis 500 to 2,000 grams.
At about 1:45 p.m. Tuesday, Kane County Sheriff's Office Criminal Interdiction Detectives observed a Ford Edge traveling 80 mph in a 70 mph zone on I-88 in Aurora Township.
SUBSCRIBE TO FOX 32 ON YOUTUBE
Detectives stopped the vehicle, and while speaking to Harris, they smelled the strong odor of cannabis coming from inside the vehicle, the sheriff's office said.
Detectives then conducted a probable cause search of the car and discovered three large vacuum-sealed bags of suspected cannabis, two Glock 19 handguns and $13,522 in cash commingled with the drugs.
Harris was arrested, charged and is being held on a $60,000 bond.