Chicago man implied he had a gun, robbed Portillo's employees in Naperville: prosecutors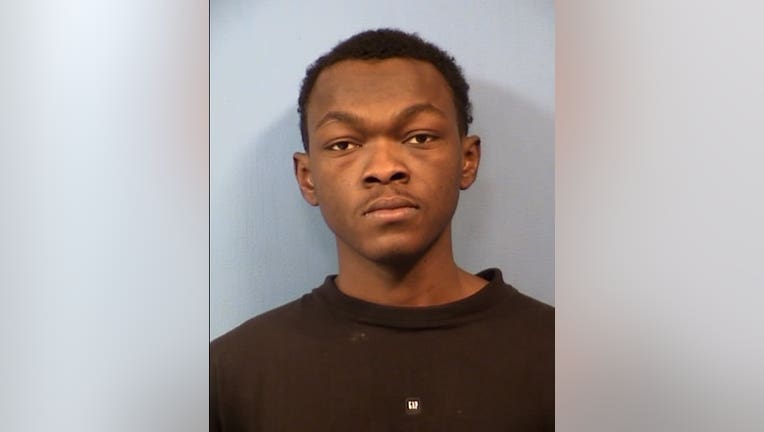 article
NAPERVILLE, Ill. - Bond has been set for a Chicago man accused of robbing a suburban Portillo's last summer.
Solomon Marshall, 21, has been charged with one count of aggravated robbery.
According to prosecutors, at about 11:36 p.m. on July 20, 2022, Marshall approached two female employees of Portillo's in Naperville on foot as they were working the drive-through lane.
Marshall allegedly kept one hand on his pocket, implying he had a firearm.
Marshall then allegedly demanded money from the workers and ripped off their company fanny packs containing about $680.
At one point, Marshall allegedly patted down one of the victims to make sure she didn't have any more money.
Prosecutors said during the robbery, Marshall told the victims, "Hurry up, I don't want to have to do this."
SUBSCRIBE TO FOX 32 ON YOUTUBE
After the robbery, Marshall allegedly fled on foot.
Marshall was identified as the suspect in this case and was arrested Monday on a fugitive from justice warrant out of Denver, Colorado. He was charged with the Portillo's robbery the next day.
"The allegations that this defendant robbed two girls while they were working the drive-through lane at a local restaurant are very disturbing," said DuPage County State's Attorney Robert Berlin. "While Mr. Marshall may have not had a real gun with him, the paralyzing fear these girls experienced, believing Mr. Marshall to be armed, was real."
Bond was set at $100,000 for Marshall.
His next court appearance is scheduled for Feb. 21.