Chicago police seek man who allegedly punched CTA passenger in face
CHICAGO - Chicago police are asking for the public's help identifying a man accused of randomly punching a person on a CTA platform earlier this week.
The incident occurred on Tuesday around 6:52 a.m. on a CTA Blue Line platform at 19 North Dearborn Street in the Loop.
According to police, the man approached a passenger on the platform and punched them in the face with a closed fist, unprovoked.
SUBSCRIBE TO FOX 32 CHICAGO ON YOUTUBE
The suspect is described as a Black male, 45 to 55 years old, at least 6-feet or a little taller, with a gray beard and wearing a black colored stocking hat, black hooded sweatshirt, gray sweatpants, and black gym shoes.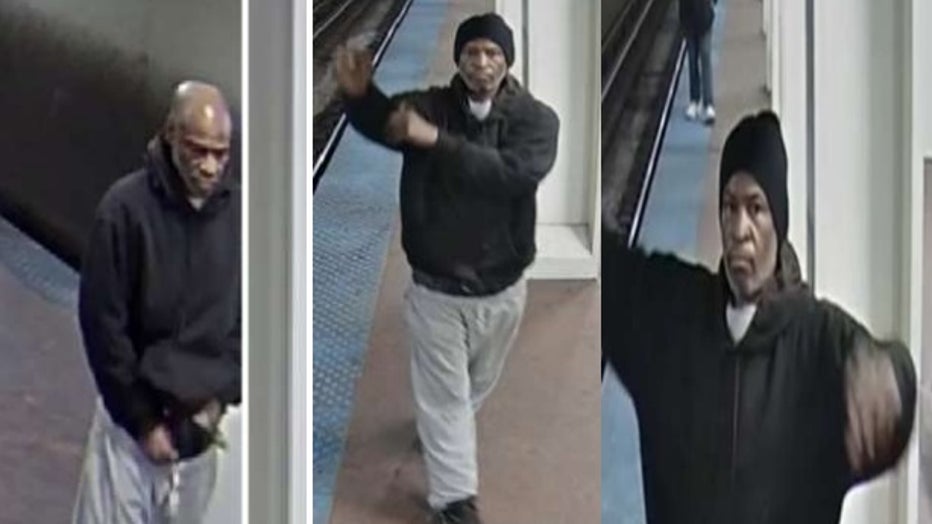 Suspect in CTA assault on Jan. 17, 2023 | Chicago Police Department
Anyone with information is urged to contact CPD detectives at 312-745-4443. Anonymous tips can be submitted to CPDtip.com.