Woman charged with stealing $200K from Chicago armored truck outside bank
CHICAGO - A woman was arrested Monday afternoon after allegedly stealing a bag of money outside a Chase Bank on Chicago's North Side.
Around 12:27 p.m., police said 60-year-old Sharon Carabine-Deirberger took a bag containing an unknown amount of cash from a Brinks armored truck in the 5700 block of North Broadway.
Carabine-Deirberger then fled the area, but was eventually taken into custody by Chicago police in the 1100 block of West Granville Avenue – which is about a mile north of where the crime took place.
Police said a quick-thinking citizen called police after they witnessed the crime.
SUBSCRIBE TO FOX 32 CHICAGO ON YOUTUBE
The bag of money was recovered and Carabine-Deirberger was charged with one count of theft greater than $100,000, police said.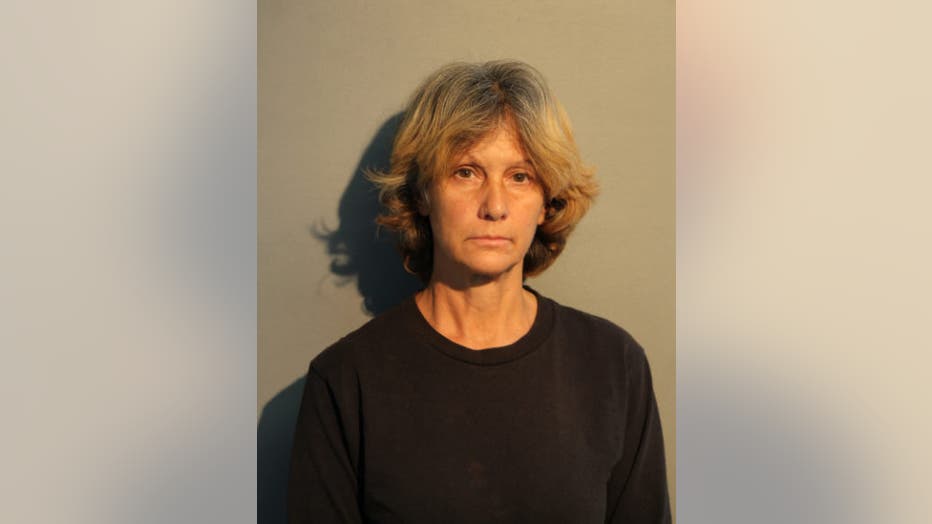 Sharon Carabine-Dierberger | Chicago police
According to reports, the bag contained $200,000 in cash.
When the first 911 call came in, it was reported that police should look for two males. However, the suspect's description quickly changed.
A Chase Bank spokesperson says none of their employees were hurt, but that the building would be closed for the rest of the day as a precaution.
Carabine-Deirberger, of Blue Island, is scheduled to appear in bond court Tuesday.