Chicago Priest charged with sexual abuse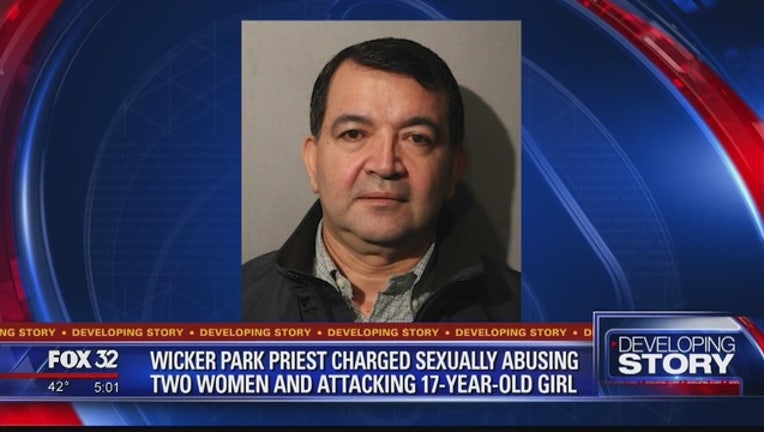 article
CHICAGO (AP) - A Chicago Catholic priest has been charged with sexually abusing two women and attacking a teenage girl.
The Chicago Police Department says that 52-year-old Rigoberto Gamez is charged with two felony counts of criminal sexual abuse involving force and one misdemeanor count of battery.
The Archdiocese of Chicago said Friday afternoon that Gamez has been suspended from his duties.
A July bulletin for the Saint Aloysius Parish in the city's Wicker Park neighborhood announcing that Gamez would live in the parish says that he was an Associate Vicar for Canonical Affairs for the archdiocese.
According to the bulletin, Gamez has held posts at a number of Chicago churches and within the archdiocese since 2005, including time spent as pastor of Our Lady of Tepeyac Church in the Little Village neighborhood.