Chicago principal under fire for tying dress to sexual abuse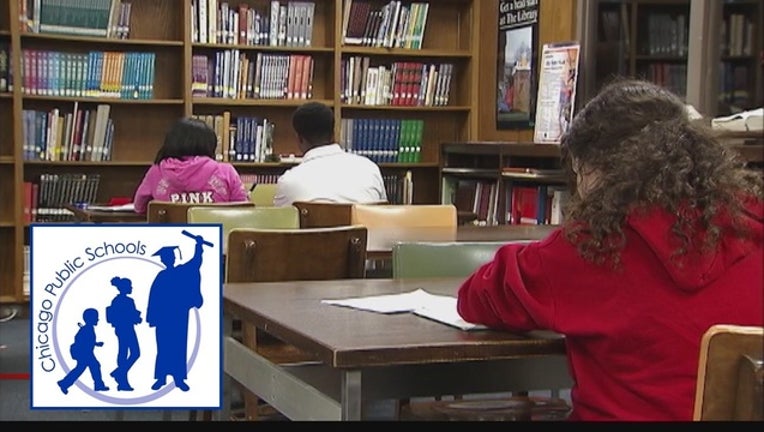 CHICAGO (AP) - A Chicago high school principal is being criticized after telling parents that she favors a conservative dress code to prevent sexual abuse.
Chicago Public Schools officials are reviewing remarks by King College Prep High School's new principal, Melanie Beatty-Sevier.
"There has been sexual abuse cases throughout the city of Chicago," Beatty-Sevier said at a recent meeting of the South Side school's Local School Council. "Why should we allow students to dress provocatively?"
The principal's remarks were recorded by an upset parent who played them Wednesday for members of the Chicago Board of Education. The video was obtained by the Chicago Sun-Times .
Beatty-Sevier moved to the school from Robeson High School after the latter closed in June. She immediately changed the dress code, with freshmen girls at King College Prep saying they were told to be covered from shoulder to knee.
The principal is "greatly overwhelmed and unprepared to lead this school," said Natasha Erskine, a King College Prep parent who is a member of the Local School Council.
"The principal ... made a reckless comment to blame victims and associate that with promiscuous dress," Erskine said.
The Chicago school district responded by saying it "strongly disagrees" with Beatty-Sevier's comments and is considering disciplinary action against her.
"We do have training taking place with principals, and this is just highlighting the need to engage further just in proper protocol in terms of how we address our young people," said LaTanya McDade, the district's chief education officer.
The district has been under fire for how it has handles allegations of sexual misconduct by adults against students. An investigation found there was no policy to track the effort and noted deficiencies in training, reporting and collecting data.
___
Information from: Chicago Sun-Times, http://chicago.suntimes.com/