Chicago Public Schools teacher accused of sexually abusing elementary students
CHICAGO - A 36-year-old elementary school gym teacher is accused of sexually assaulting three of his students at the Chicago Public School where he worked, prosecutors said Friday.
Cook County Judge Kelly Marie McCarthy denied bail for Andrew Castro, who was charged with predatory criminal sexual assault and sexual exploitation of a child.
In court, prosecutors said in about 2018, Castro began to gain the trust of the three victims and their parents, and eventually the victims referred to him as "godfather," because he preferred that.
The assaults began that same year when Castro was 31 and the victims were 10, 11 and 12-years-old and halted in 2022, when he was 35. The victims are now 14 and 15, prosecutors said.
SUBSCRIBE TO FOX 32 CHICAGO ON YOUTUBE
Castro would attend the victims' sporting events, where he befriended their parents. After a while, the parents allowed the children to stay overnight at Castro's home, where they would watch movies or play video games, according to prosecutors. Two of the victims are brothers and the third is their cousin.
Around 2018 through 2019, Castro began playing what he called a "dice game" with the three boys, who were between the ages of 8 and 11 at the time. According to the "rules," the player who rolled the lowest number on the dice was sexually abused by Castro, who would expose himself during the games, prosecutors said.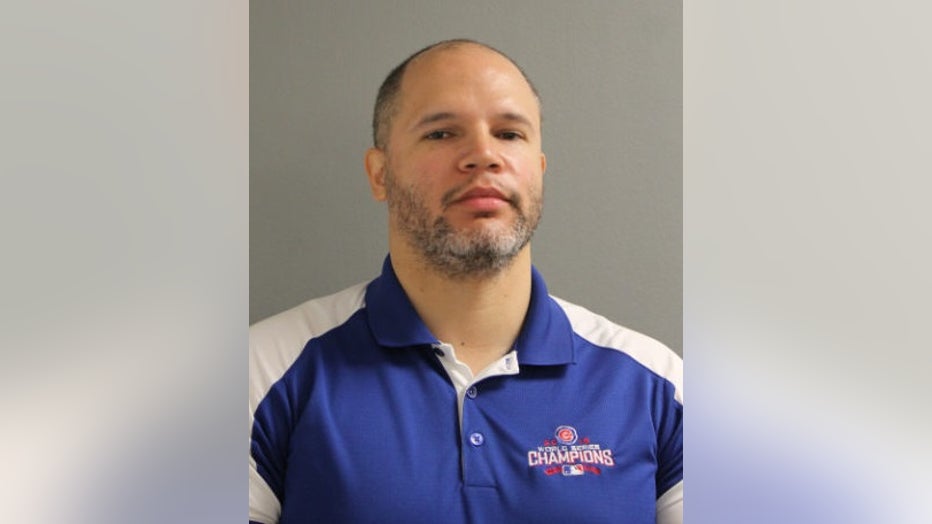 Several other sexual abuses allegedly occurred, including some between September 2018 and September 2020 that allegedly involved Castro forcing one of the victims to allow him to perform a sexual act in exchange for $5 to buy a video game the boy wanted, prosecutors said.
In early May, 2023, the parents of one of the victims noticed cuts on their teen's arm and became alarmed that he was self-harming. That boy eventually told another adult family member about the allegations involving Castro and the two other victims, prosecutors said.
Chicago police were notified on May 12 and Castro, who is due back in court on July 5, was arrested in suburban Arlington Heights on Thursday.
The Cook County public defender who represented Castro said besides these allegations, he has been an "outstanding member of society." Castro graduated from Lane Tech High School, has also been a real estate agent for the last several years and volunteers in the community including with an organization that assists those with developmental disabilities, according to the public defender.
Prosecutors said Castro is still employed with CPS but has been placed on leave during a pending, unrelated investigation.
A CPS representative was not immediately available to clarify.