Chicago sees 6 inches in first snowfall of season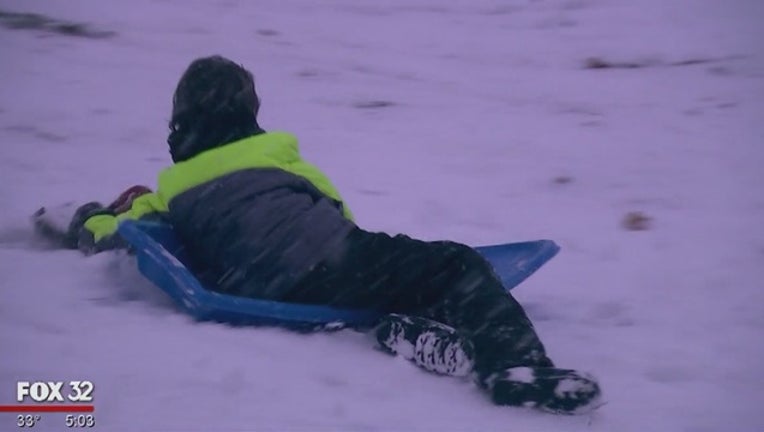 article
CHICAGO (Sun-Times Media Wire) - The city dispatched more than 200 snow plows Sunday morning as the winter's first measurable snow of the season fell.
A new record for Dec. 4 was set at O'Hare International Airport when 6.4 inches fell, according to meteorologist Stephen Rodrigues of the National Weather Service. The previous record was set Dec. 4, 1964 when 4.6 inches fell. The snowfall Sunday was also the highest accumulation of any day in December since 5.5 inches fell in December 2005.
Midway Airport saw 5.5 inches of snow accumulation, Rodriguez said. Some northwest suburbs saw over 6 inches of snow and 8.1 inches was recorded in southwest suburban Romeoville.
The city dispatched 210 snow plows Sunday morning to clear and salt streets, according to the Department of Streets and Sanitation.
Meanwhile, 238 flights were canceled at O'Hare, and 74 were canceled at Midway, according to the city's Department of Aviation.
It was the first snow accumulation of the season after Chicago's fourth-warmest fall on record, according to the weather service. The average temperature was about 57 degrees, more than 5 degrees warmer than normal.
For Monday, forecasters predict a high of 34 degrees and cloudy skies, with the potential for dense fog through noon, the weather service said. Dense, freezing fog was possible in the early morning hours, according to a hazardous weather outlook. Light, freezing rain was possible Monday night into Tuesday.