Chicago suburb posts signs that say, 'This is a stop sign'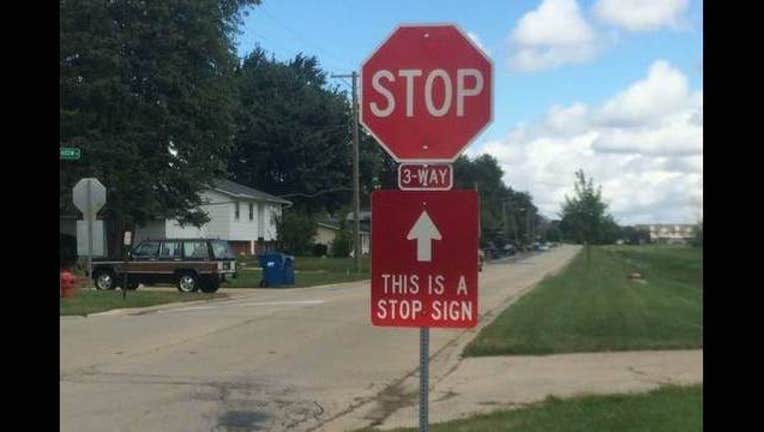 article
HANOVER PARK, Ill. (FOX 32 News) — The stop signs at a suburban Chicago intersection apparently weren't enough to get drivers to hit the brakes.
So, police in Hanover Park have put up new signs just underneath with arrows pointing up to the familiar red octagons. The message in white letters says, "This is a stop sign."
Deputy Police Chief Andy Johnson told FOX 32 News the goal was to "try something different and raise the awareness level of motorists."
The only trouble is the stop sign humor apparently ran afoul of federal requirements on uniformity of signs. The Illinois Department of Transportation warned the village that leaving them up could trigger a funding cut from the Federal Highway Administration.
The village complied with requests from IDOT to remove them.
Johnson says the reaction his office has received towards the signage has been largely positive with residents requesting similar signs to be hung in their neighborhoods. Posts made to the Hanover Park Police Department's Facebook page regarding the unique signs have been viewed over 80,000 times, according to Johnson.
The Associated Press contributed to this report.