Chicago teen had just scaled fence when fatally shot by police: source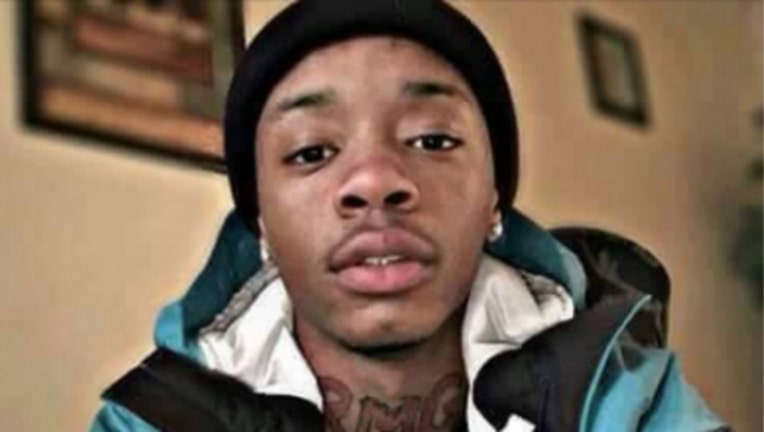 article
CHICAGO (Sun-Times Media Wire) - The teenager killed by a Chicago police officer Monday night was carrying a gun that fell from his waistband as he scaled a fence during a police chase on the West Side, according to a law enforcement source.
Pierre Loury picked up the gun after he landed on the other side of the fence, and that's when he was fatally shot, the source said Wednesday, the Chicago Sun-Times is reporting.
Loury, 16, died from a gunshot wound to the chest, according to the Cook County Medical Examiner's office.
Videos posted to social media after the shooting appear to show Loury's clothing had become snagged on the fence as he tried to jump it.
In the hours after his death, conflicting portraits emerged of Loury, who was shot after a chase with police that began when the teen ran from a car in the Homan Square neighborhood that matched the description of a car that had been involved in a shooting earlier that evening.
Police said the officer fired at Loury as the teen turned toward the officer while holding a pistol behind an abandoned house in the 3400 block of West Grenshaw Street, about a block from Loury's home. The shooting happened about 7:40 p.m. Monday. Police have not named the officer who shot Loury.
Deputy Police Supt. John J. Escalante told reporters Tuesday that Loury was a documented gang member who had "prior contact" with police, and a gun was found at the scene.
Family and friends painted Loury as an average teen, who aspired to a career as a rapper — a vocation he tried to fuel with videos posted to YouTube and Facebook under the names "Pierre Santana," "Polo," and "Shorty Lo."
"It wasn't like him, he wouldn't do that," his mother, Tambrasha Hudson, said Tuesday.
Classmates said Loury had steady attendance at Chicago Christian Alternative Academy and was quiet and reserved at school. Regina McKinney, 18, said she had known Loury since they were in grade school, and said she didn't believe the version of events offered by police.
"I know [Loury] well enough to know he wasn't like that," McKinney said. "You know what I think it was? A case of mistaken identity. They saw him running, and they chased him. Of course if you see the police roll up on you, nine times out of 10, you're going to run."
But Loury was not shy about talking about the violence in his neighborhood on his various social media accounts. In postings on Facebook and Instagram, he posed with what appear to be pistols or with friends brandishing guns.
In a March 18 Facebook post, he wrote, "Gatta Keep Da Strap Ni – – – – Always Worried Bout Da Police . . . I'm Focused On Keepin My Life… Rather Be In Jail Than Dead Anyday."
Two days later, he posted a link to a newspaper article about the arrest of 18-year-old Dwon Wright, on charges connected to a gang-related shooting that left three men wounded. "Free My F—in Boy," Loury captioned the posting.
According to prosecutors, the shooting took place just a block from where Loury was shot.
Police have offered few details about the shooting, referring questions to the Independent Police Review Authority, the civilian agency that investigates police shootings and misconduct allegations. The officer who shot Loury has been placed on desk duty for 30 days, a practice the department adopted in the aftermath of the Laquan McDonald shooting.