Chicago Walgreens redesigned with only 2 aisles available for browsing, the rest behind counters: report
CHICAGO - A Walgreens store in Chicago reportedly has been redesigned to allow customers to browse only two aisles of products – after they pass through anti-theft detectors.
The changes at the store on 2 E. Roosevelt Road in the South Loop area put most of the merchandise in aisles behind staffed counters, which customers can shop digitally through kiosks, according to Block Club Chicago.
"We are testing a new experience at this store with new concepts, technologies, and practices to enhance the experiences of our customers and team members," a Walgreens spokesperson told Fox Business in a statement. "It continues to offer retail products and pharmacy services, just with a new look and feel that focuses on shopping digitally for convenience.
"Inside the store, customers will find an area where they can pick-up orders, digital kiosks for placing an order, as well as an area to shop for essential items," the spokesperson added.
SUBSCRIBE TO FOX 32 CHICAGO ON YOUTUBE
Block Club Chicago reports that a sign instructs shoppers to "place your order and relax" while staff at the store pull requested items off shelves kept away from the public.
"Let us do the shopping," the sign reportedly reads.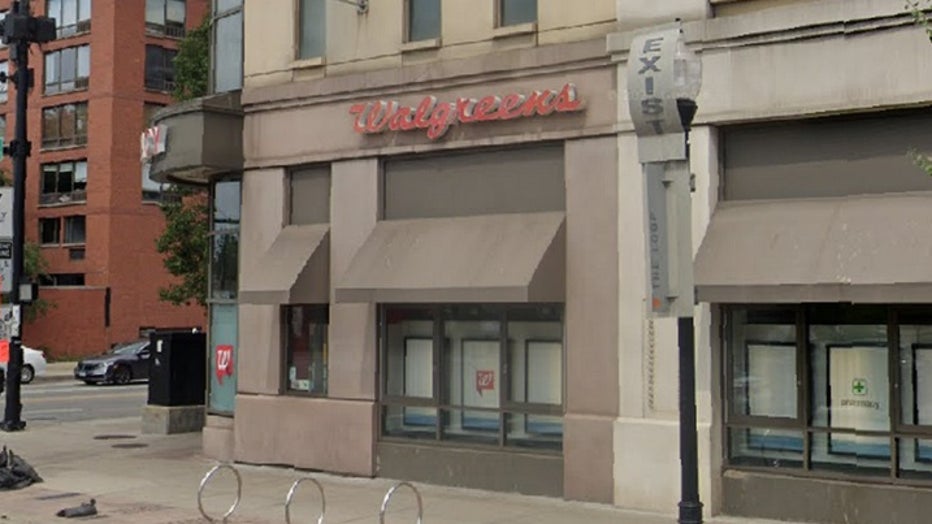 The exterior of the Walgreens store in Chicago that has undergone the interior renovation, according to reports. (Google Maps)
The redesign comes after Walgreens Boots Alliance told analysts at the start of this year that the drugstore chain may have overblown concerns of retail theft in 2022 and is pulling back on private security guards.
"Maybe we cried too much last year," Chief Financial Officer James Kehoe said during an earnings call, adding that shrinkage was 3.5% of sales last year but has since fallen in the mid-twos.  
"We're quite happy with where we are. It's around 2.5% to 2.6%. So that's well below the prior year levels," he added.
Shrinkage refers to a loss of inventory due to factors such as theft and is the difference between actual inventory and recorded inventory on a business' balance sheet.
"We've put in incremental security in the stores in the first quarter," Kehoe said. "Actually, probably we put in too much and we might step back a little bit from that."
The company is not doing away with security. Instead, it's dropping private security.
"The security companies are proven to be largely ineffective," Kehoe said. "We're putting in more law enforcement as opposed to security companies."