Chicago's Navy Pier to open new, taller Ferris wheel May 27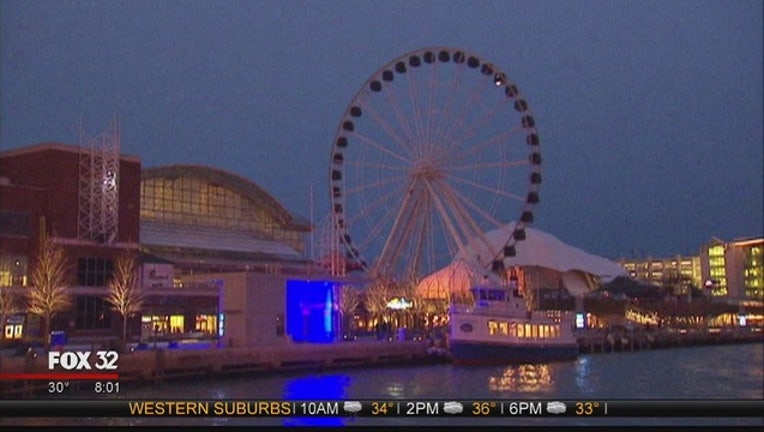 article
CHICAGO (AP) — Chicago's Navy Pier will open its new, taller Ferris wheel on May 27.
Mayor Rahm Emanuel's office said Wednesday the opening will kick off Navy Pier's centennial celebration.
The new 196-foot Ferris wheel will stand 49 feet taller and fit up to 180 more passengers per ride than the previous attraction, which opened in 1995 and was removed in January.
The replacement also will have temperature-controlled gondolas, padded seats, TV screens and speakers. It's part of a $640 million project approved in 2013 aimed at drawing more tourists and trade shows to Chicago.
The city's history with the Ferris wheel runs deep. The first one was built in 1893 in Chicago for the World's Columbian Exposition.