Chicago's official Christmas Tree will be moving to Millennium Park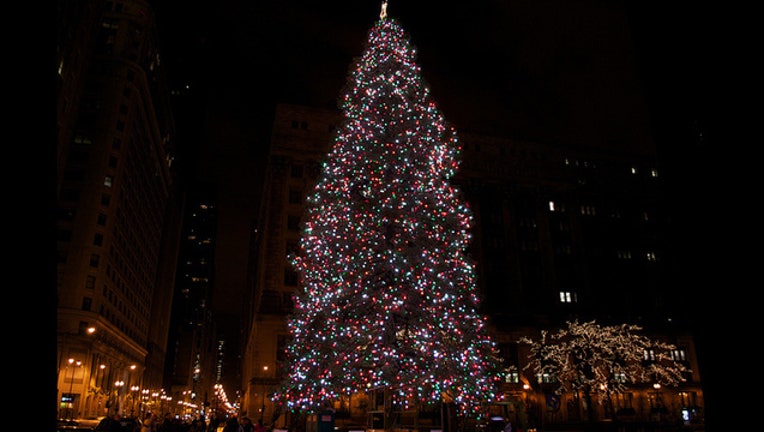 article
CHICAGO (STMW) - The city's official Christmas tree will move to Millennium Park this year after a 48-year run at Daley Plaza, but first city officials have to find one.
The tree will be unveiled at a Tree Lighting Ceremony Nov. 24 near the intersection of Michigan and Washington, according to the Department of Cultural Affairs and Special events.
Mayor Carter Harrison lit the city's first official tree in 1913 in Grant Park at Monroe and Michigan, two blocks away from where the tree will stand this year.
In 1966, the tree was moved to Daley Plaza, where it has been placed for the last 48 years, with the exception of 1982 when it was moved to State and Wacker.
The city will accept nominations for trees through Oct. 26, and the family selected to donate their tree will get the opportunity to "flip the switch" and light the tree during the ceremony, according to the city.
All trees must be at least 55 feet or taller; be located less than 100 miles from the Loop; and preferably be a spruce or fir. Pines are ineligible because "they are not sturdy enough," according to the city statement.
Submissions must include the names of owners, address and contact information; at least two photographs, one from afar and one up close; and a brief description of why the tree should be Chicago's Christmas Tree.
Trees can be submitted via email to dcase@cityofchigao.org or by mail to the Department of Cultural Affairs and Special Events, attention Christmas Tree contest, 78 E. Washington.