Child in 'very critical' condition after falling into water near Navy Pier
CHICAGO - A child is in critical condition after being pulled from Lake Michigan near Navy Pier Monday afternoon, according to officials.
The harrowing rescue took place just after 1 p.m. in the 700 block of East Grand Avenue in Streeterville, Chicago police said.
Officials said a three-year-old boy was with a guardian on the north side of Navy Pier when he ended up in the water, unable to stay afloat.
Divers from the Chicago Fire Department assisted in pulling the child from the water before CPR was performed.
SUBSCRIBE TO THE FOX 32 YOUTUBE CHANNEL
"EMS responded and immediately pulled the child from the water and rendered aid," said Deputy Chief Gabriella Shemash with the Chicago Police Department.
The boy went into cardiac arrest and was taken to Lurie Children's Hospital in critical condition, according to Chicago fire officials.
"As with any incident involving children, these are difficult circumstances," said Shemash. "We ask that you keep the family in your thoughts."
The details surrounding this incident remain unclear. Police on Monday evening said they could not yet rule the incident an accident, nor were they saying it was intentional.
Police said the boy was walking with a guardian at the time he fell into the water; officials confirmed he was not on a boat.
"It's very early in this investigation and the Area Three detectives are reviewing everything and exploring all of the circumstances," said Shemash.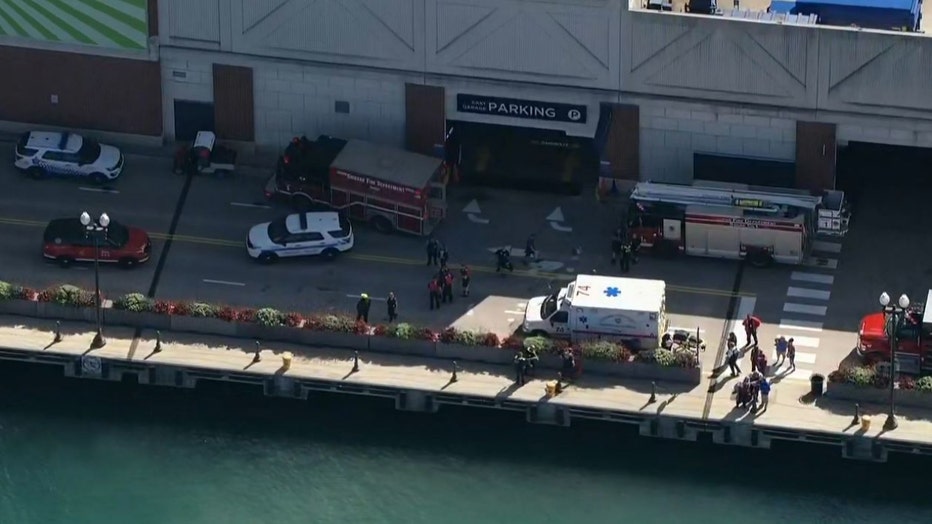 Police said the adult who was with the boy at the time was being interviewed by police.
Detectives stayed on scene for hours Monday investigating. No other injuries were reported, according to police.
A spokeswoman with Navy Pier released the following statement in response to the incident:
"Navy Pier is deeply saddened to learn about the injury of a child pulled from the water this afternoon. We are working very closely with the Chicago Police Department as they investigate the incident. Our hearts are with the child and his loved ones."