Children's beds recalled over strangulation, risk of death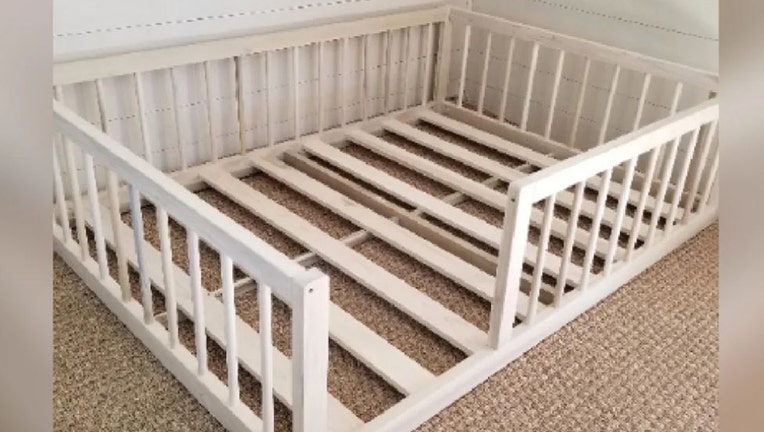 article
An Ohio-based company is recalling its children's beds because the product can cause strangulation and potential death risks.
The recall affects 7,450 Zipadee Kids Convertible House Bed Frames and Montessori Floor Beds manufactured by Bell Station Interiors.
According to the Consumer Product Safety Commission, the spindles on the bed are spaced in a way that can create an entrapment risk for a child. The agency adds that the bed's design allows a child's torso to slip through the rail opening but won't let their head pass, posing a strangulation hazard, which could result in death.
RELATED: Children's bunk beds recalled over fall, impact hazards
These beds have caused injuries to at least two children, a 21-month-old boy and a 4-year-old girl, who became trapped in the bed rails. The young boy was not injured, but the girl suffered minor injuries, per the CPSC.
Sold between February 2018 through September 2021, the CPSC advises consumers to discard the products and avoid reselling or donating them because it violates federal law.
Bell Station Interiors recently filed for dissolution with the state of Ohio, but they're unable to offer a solution for consumers, CPSC noted.
This story was reported from Washington, D.C.