Congressman Danny Davis' son, whose own teenage boy was killed last year, has died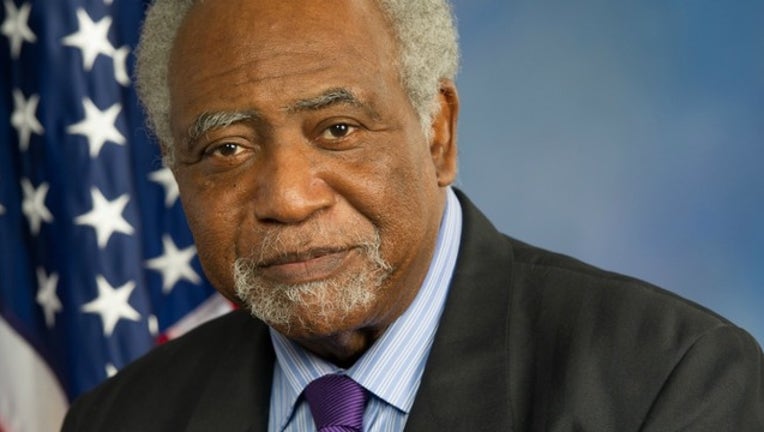 article
SUN-TIMES MEDIA WIRE - Just four months ago, Stacey Wilson was mourning the death of his teenage son, who was gunned down in Englewood in a dispute that started with a pair of shoes.
On Thursday, the 47-year-old son of U.S. Rep. Danny Davis passed away at his Bronzeville home.
"I am sorry to announce the passing of my son, Stacey Wilson, on Thursday, March 29, 2017," Davis said in a statement Friday.
The congressman said his son had always been relatively healthy, but he "went home from work sick about three weeks ago and ended up at Loretto Hospital for three or four days."
After returning home, Stacey Wilson "ended up feeling bad again and went to UC Hospital," Davis said. "And he ultimately ended up at Trinity Hospital before he went home."
He lived alone, and when a friend tried to call Thursday but got no answer, they went to the home and found Wilson had passed away.
Davis said his son suffered from kidney problems, diabetes and "extremely high" blood pressure.
The Cook County medical examiner's office said Wilson was pronounced dead about 9:40 p.m. in his home. Results of an autopsy conducted Friday were inconclusive, with cause and manner of death pending further investigation.
"My family and I appreciate the condolences and expressions of concern which had been expressed," Davis said.
Last November, it was Wilson mourning the loss of a son.
Javon Wilson, 14, was shot to death during an argument in his Englewood home about 6:45 p.m. Nov. 18, according to Chicago Police.
Javon was inside when two people broke in, started arguing with Wilson and then shot him in the head, the congressman said in a statement at the time.
He was pronounced dead at the scene at 7:32 p.m., according to the Cook County medical examiner's office.
Days later, 16-year-old Tariq Harris and 17-year-old Diajae Banks were ordered held without bond, charged with murder and home invasion.
Prosecutors said Banks had exchanged clothing with Wilson's brother, including a pair of shoes she lent him in exchange for a pair of pants. Banks and Harris arrived at the back door of the Wilson house saying they wanted the shoes back, but Wilson's younger brother said not she returned the pants.
Harris and Banks forced their way in, at which point Banks pulled a gun and began threatening Wilson's 16-year-old sister, prosecutors said. Banks handed the gun to Harris and began to fight the girl, and when Javon tried to separate his sister and Banks, Banks punched him.
Wilson punched her back, prosecutors said, and Harris shot him in the neck.
Harris and Banks turned themselves in the next day.
Funeral services for Stacey Wilson, a graduate of Chicago Vocational High School, are pending, the congressman said.
He had worked for the Cook County Clerk of the Circuit Court's office, after previous jobs with the Cook County Forest Preserve District, and the Cook County Health and Hospitals Systems. Besides Javon, he had one other son and one daughter.